PROJECT
DESCRIPTION
The house is an unconventional school district housing in Beijing, specifically bought for their child to study. The parents want to create a good learning and living condition as far as possible. The core demand is to expand and transform one room to two.The temperament of the couple is very clear: cheerful, voluble and sensible; the child in primary school loves calligraphy and handcraft. The family relationship is equal and harmonious.The three family members only stay here from Monday to Friday.They will live in another residence at other time,and just eat breakfast at home in the morning.This means that it can be a relaxed and free house: less storage, less use of the kitchen, and a different design presentation from a house with rigid demand. The aesthetic taste of the whole family is almost consistent.They wouldn't like to follow the popular but prefer massy and tough but free and flabby space state. Although it is a school district housing for children to go to school, they don't want to therefore give up the good quality of life. Back to the state of the house, the original type of the house is a one-bedroom apartment,facing north mainly .There is no direct light all the day, but there are large French windows.Letting the limited light flow in the space, making use of the materials to create a coherent and light-serving space atmosphere, is the main design subject except for plane configuration.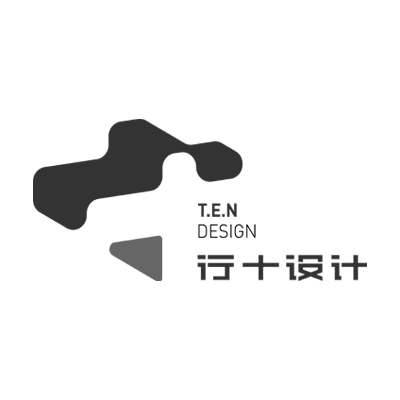 Agency: T.E.N Design
Established in Shenzhen at the end of 2019 by designer Zhang Wei, and the Beijing T.E.N Design Company was officially established in 2021. By connecting the resources and service system of two places, it has attracted excellent designers with multiple professional backgrounds to join the team and provide design consulting services for living and production space with customized needs. The works involve many fields such as interior, landscape, product and art display.