PROJECT
DESCRIPTION
Shanghai Meeting U Club,Located in Minhang District, Shanghai, this case is a high-end business and entertainment club, which runs through the whole club space with the design method of light luxury style aesthetics, draws lessons from the visual aesthetics of contemporary high-end successful people, extracts the elements of luxury cars and luxury goods of the world's first-line brands, refines and simplifies the shape and integrates them into the space.The application of marble, stainless steel, wood veneer, leather and other material details of the texture to express the advanced sense of the club space.

When the guests step into the stretching hall, the twisted colorful glass pieces hanging in the hollow through the light and shadow on the top emit the elasticity and flow of space, bringing infinite reverie to people. The arc art staircase shows the volume and tenderness of personality, which reflects each other. The artistic waterscape under the stairs adds flowing vitality to the space.Walls and floors draw on the gems of luxury goods to evolve sapphire marble to enhance the sense of sophistication; The artistic treatment of yellow bronze stainless steel brings the speed and passion of space. The diamond-shaped lucky deer on the side is ingeniously combined with the three-dimensional ball painting on the wall, and the strength of the top of the corridor and the arched shape of the wall adds a sense of ritual to the space.The bold use of Hermes orange leather in the space strengthens the visual impact and gives the space a sense of hierarchy. The collocation of all kinds of artistic soft clothes makes the space emit fashionable, concise and atmospheric temperament. The interior of the box uses a variety of light luxury style theme color boxes, so that every time customers come to the party, they have a new and different sense of experience.So as to create a high-end business club synchronized with the world.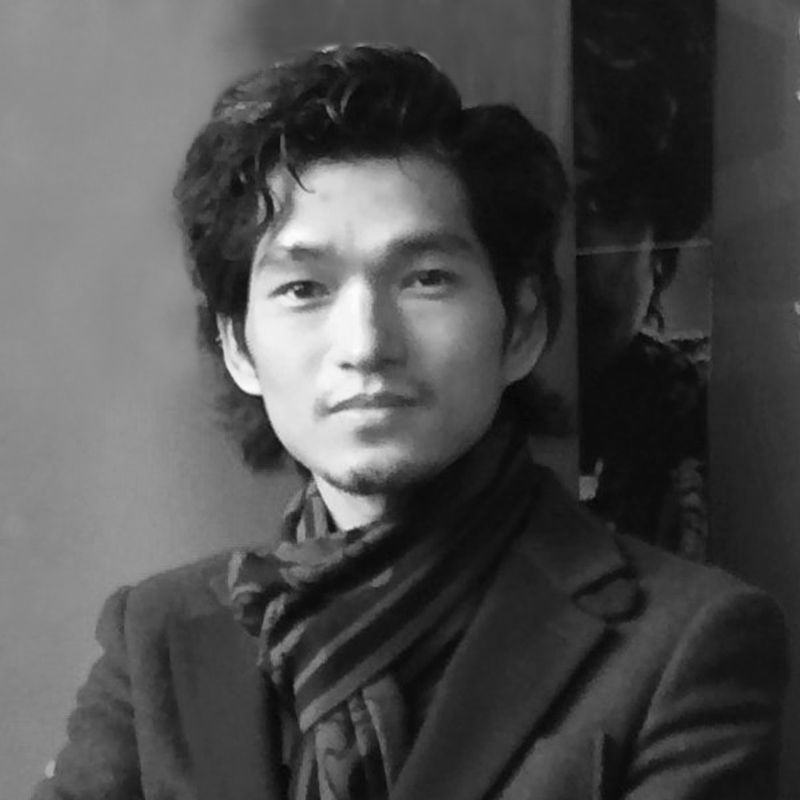 Agency: Tu huaxing
Employer: Jiaxing Xingchuang Decoration Design Co., Ltd.
Address: Room 705, Building A, Wanhao Home, Nanhu District, Jiaxing City, Zhejiang Province
Position: General Manager/Design Director
Education and working experience:
Bachelor degree in Environmental Art Design
Studied at Tsinghua University in Beijing
Studied at Domus University, Italy
Master's degree, Politecnico di Milano, Italy
National Senior Registered Designer
Member of China Building Decoration Network
Member of Asia-Pacific Space Designers Association
Experience: 18 years
Awards received:
2017 "Asia-Pacific Space Design Grand Prix" Second Prize
2016 International Influential Designer Award
2014 "China International Space Environment Art Design Competition" (Nesting Award) Silver Award
2013 "China International Space Environment Art Design Competition" (Nesting Award) Silver Award
2012 "China International Space Environment Art Design Competition" (Nesting Award) Excellence Award
First Prize of 2012 International Environmental Art Innovation Design Competition
Second Prize of 2011 International Environmental Art Innovation Design Competition
Senior Designer of the Year 2010
2009 "China International Space Environment Art Design Competition" (Nesting Award) Finalist
Design concept: Under the condition of reasonable space moving line, traditional and regional cultural elements are integrated, contemporary design techniques are used to evolve, artistic elements suitable for contemporary aesthetics are refined, high-level visual enjoyment space environment is designed, and high-taste life synchronized with the world is deduced in an all-round way.
Main works:
Fujian Putian International Hotel
Hangzhou Postin Hotel
Hangzhou Tonglu Four Star Wangchao Hotel
Shanghai Meet Entertainment Club
Guangdong Huizhou Impression Longmen Entertainment Club
Guangdong Huizhou Impression Palace Entertainment Club
Guangdong Huizhou Antai Entertainment Club
Fujian Xindijing Entertainment Club
Fujian Tangrenhui Entertainment Club
Fujian Kaiyan RTV Club
Fujian Triumphal Arch Entertainment Club
Fujian Royal Wynn Entertainment Club
Pinghu Shixi Body and Mind SPA Beauty Club
Sales Department and Model House of Fujian Baopu Mountain Residence
Anhui Yujingyuan Model House
Jiaxing Happy World Sales Department
Jiaxing Fuyue Hotel Komiya Japanese Restaurant Flagship Store
Jiaxing Fortune Hotel Xiaogong Japanese Restaurant
Jiaxing Huayuan Japanese Restaurant
Shanghai Tianxiangge Hotel
Jiaxing Baiwei Caotang Theme Restaurant
Jiaxing Baiwei Garden Hotel
Jiaxing Beautiful Family Chain Store
Jiaxing Gong Teng Steak Chain Store
Shanghai Baoyang Academy
Jiaxing People's Bank Culture Exhibition Hall
Culture Exhibition Hall of Jiaxing State Taxation Bureau
Office Building of Wuhan Wukuang Iron and Steel Co., Ltd.
Jinxiu Manor Villa in Pinghu City
Jiaxing Feicui Garden Villa
Jiaxing Dongling Baoshi Mansion
Roman city of Jiaxing
Fujian Zhongliang Villa and so on.