PROJECT
DESCRIPTION
A collision of technology and time and space,
A fusion of the future and the present,
An interaction of virtual and real;
Around the X coordinate, travel through the vast universe, jump in the sea of stars, explore the unknown, and shuttle through the past, present and future.
With the invasion of the cold snap, the traditional entertainment industry is in jeopardy. Breaking the convention, melting the cold current, and transcending the inherent dimension of the traditional entertainment club are the core concepts of this case.
According to the metaverse, explore the origin, create a precedent in the local market in terms of visuals, performance, and gameplay, shape unique fields, and present a new space that is ahead of the present and meets the needs of the future market.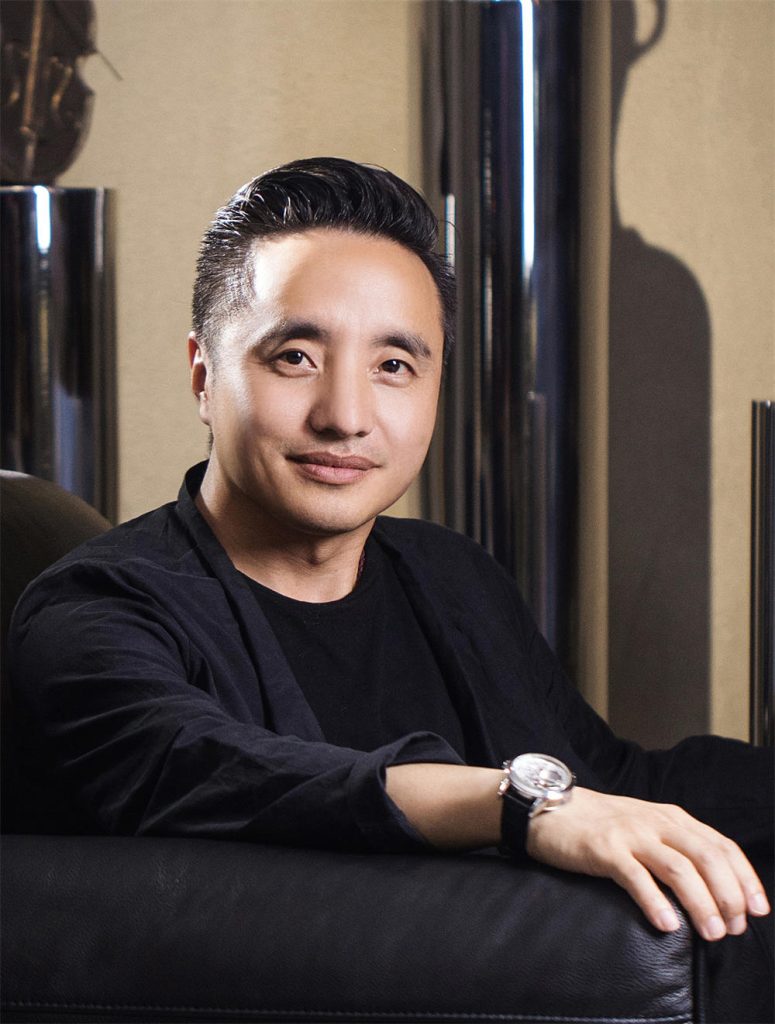 Designer: Zhenhai Zuo
Curriculum Vitae
Born in December 1976 in Pan County, Guizhou,
In 2003, Zhenhai Studio was opened;
In 2004, he joined the Calligraphers Association of Guizhou Province;
In 2007, he was invited by Guizhou Alcohol Color Printing Factory as the design director;
In 2008, he served as the deputy secretary-general of the Southwest Guizhou Calligraphers Association;
In 2008, he served as the deputy secretary-general of the Southwest Guizhou Artists Association;
In 2011, Guizhou DE YI Creative Design Co., Ltd. was founded;
In 2012, he organized the establishment of the Southwest Guizhou Art and Design Association and served as the chairman of the association;
In 2013, he joined the Guizhou Provincial Artists Association;
In 2014, he served as the vice chairman of the Southwest Guizhou Artists Association;
In 2015, Guizhou Baoyi Building Decoration Co., Ltd. was founded;
In 2016, Guizhou Qiyi Culture Media Co., Ltd. was established;
In 2017, he graduated from the Academy of Art and Design of Tsinghua University with "Art Furnishing Major";
In 2018, Shenzhen DE YI Creative Design Co., Ltd. was established;
In 2021, he graduated from Hunan University of Foreign Economics majoring in "Visual Communication Design and Production";
In 2022, he graduated from the University of Sunderland in the United Kingdom with a major in "Business Administration".
Social Duties
Guizhou DE YI Enterprise Group / Founder
China Interior Decoration Association / Executive Director
Asia-Pacific Space Designers Alliance / Vice President
Architectural Design / Senior Engineer
Interior Design Committee of Guizhou Decoration Design Association / Honorary President
Guizhou Calligraphers Association / Member
Guizhou Provincial Artists Association / Member
Southwest Guizhou Art and Design Association / Chairman
Southwest Guizhou Artists Association / Vice Chairman
Visual Communication Design major, School of Art, Xingyi Normal University for Nationalities / Off-campus practice guidance expert
College of Arts, Guangzhou University of Foreign Studies / Innovation and Entrepreneurship Tutor
Xingyi Hunan Road Primary School Happy Friday Music Course / Calligraphy Consultant
College of Modern International Design and Art, Chongqing Technology and Business University / Visiting Professor
Awards
The 12th China International Architectural Decoration and Design Art Fair · Top 10 most influential designers of 2016-2017
The 5th China ASHER Award Design Summit · 2017 China Building Decoration Industry / Leader
The 5th China ASHER Award Design Summit · The design work "Lingdong Space" won the 2017 China Building Decoration Industry [Office Space] Gold Award
China Design of the Year Conference · 2017 Young Design Expert of the Year
2018 6th China "ASHER Award" Design Summit / Most Influential Person
2019 Asia Pacific Space Design Annual Awards · Space design industry / Leader
2019 Asia Pacific Space Design Annual Awards · Top 10 Gold Medal Designers
2019-2020 Italian A'Design Award / Bronze Award
2019 China Design Brand List · Leadership brand figures
Huading Award • 2019-2020 China Interior Design Leader
2021 Asia Pacific Space Design Annual Awards · Master of Space Art
In 2022, the Asia Pacific Association of Space Designers awarded the title of Caring Ambassador
In 2022, the Asia-Pacific Space Designers Association rated him as an advanced worker of the association
Major works in recent years
International Mountain Tourism Conference
Exhibition hall design to commemorate the 5th anniversary of General Secretary Hu Jintao's visit to Southwest Guizhou
Exhibition hall design of "Commemoration of the 30th Anniversary of Reform and Opening Up" in Southwest Guizhou
China Buyi Museum
Pinai Buyi Ancient Village
WanfengLin Shilong Health Care Valley
Office space of Dabojin Culture Media Co., Ltd
Office space of Guizhou DE YI enterprise group
Pingfutang Yiyi Wu Yong Calligraphy Studio
Jin Zhou Ming Pin Hui
Exhibition of Southwest Guizhou40th Anniversary Achievement