PROJECT
DESCRIPTION
The fifth-generation Alpha robot dog of WEILANTechnology can be controlled by a variety of methods such as remote control, voice interaction, autonomous walking, and force sensing, so that it can walk freely under various road conditions. It has visual functions like object recognition, face recognition, human posture recognition, gesture recognition, text recognition, etc. It also supports voice interaction functions such as voice waking-up, voice recognition, auditory localization, chat conversations, Q&A, storytelling, etc. Alpha robot dog can realize nursing, accompanying, public security patrol, terrain survey, map reconstruction, monitoring records, delivering, and other functions. The future form of the Alpha Robot Dog has visuals, hearing, brain, and hands, which can liberate human beings from tedious chores. It is an intelligent housekeeper for thousands of households and a good partner and assistant.
Alpha Robot Dog is the only quadruped robot in China that realizes five-level motion control. The five-level motion control of Alpha Robot Dog is joint control, overall balance control, motion control based on model prediction, heuristic hybrid motion control, and multi-objective optimized motion control. Alpha Robot Dog has a leading advantage in balance, obstacle capability, athletic ability, visual ability, etc. Many of the technical indicators are ranked first in the world. The maximum running speed is 4.15m/s and the maximum rotation speed is 8.6 rad/s. The posture adjustment range when walking is Roll ±90° and it can smooth landing after throwing from a height of 3 meters.
The JEWGOO DESIGN is the first and only design agency in China which provides full-case design services for quadruped robots (robot dogs). So far, more than 10,000 units of this product have been pre-sold online and become the world's first large-scale mass-produced robot dog.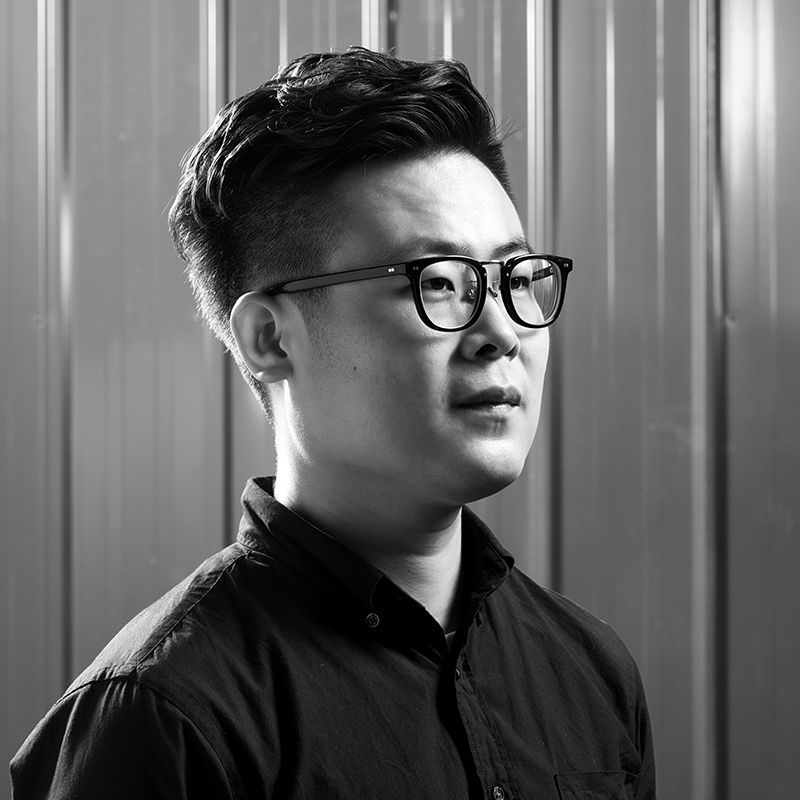 Designer: Pang Haojie
Industrial designer for 11 years
Graduated from the Department of Industrial Design, School of Design and Art, Shenyang University of Aeronautics and Astronautics in 2010;
In the fourth year of university, he joined an industrial design company in Beijing in 2009, and served as industrial designer, design supervisor, project manager and other positions. In 2013, he was transferred to Nanjing branch office and served as design director, deputy general manager, division GM, and branch office GM and other positions;
Founded Beijing Jewgoo Design Company in 2016, served as the founder and design director;
Established a wholly-owned subsidiary of Nanjing Jewgoo Design in 2017, served as the founder and design director;
EstablishedShenzhen Yuguo Technology Co., Ltd. in 2019, served as partner and design director;
Winners of German iF Design Award, German Red Dot, American IDEA, Korea K-DEISGN for Golden Award, Contemporary Good Design, China Red Star Award, Taiwan Golden Dot Award, AISA DESIGN and other international design award.
In 2019, he was invited to participate in the recording of the CCTV Education Channel 'I Love Made in China' series of themed programs, which have now been broadcast on 24 satellite TVs and local channels;
Jewgoo Design is an innovative design team,centred on industrial design.
Service content covers: product strategy, product design, structural design, mold supervision, brand strategy,brand design, cultural and creative product development, supply chain management, and provides professional solutions for customers in whole process.