INNOVATION Prize
of Commercial Space
PROJECT INSTRUCTION
INFORMATIONS
Volley standard store is not only expresses the internal brand, but also returns to the actual needs of retail space. It focuses on the presentation of retail functions with the design methods of diversity and productization, and treats the standard store as a product with brand power.
PROJECT INTRODUCTION
INTRODUCTION
The design of display walls use classic shoe box elements by introducing new element of shoelace. Shoelace element combines with light tubes shows the brand color——yellow and green,it's also creates a special connection with the middle display area.
On the left, there are customized "v-shaped" fluted glass partition, that achieved a multiple sides display, also balanced the indoor light.
Look beyond the space, "v-shaped" partition becomes perfect background of brand neon light .It is arranged with the display table to form a combination of virtual and real, looming window combination, dotted with green plants and flashing "PLAY ON" pink neon, which becomes a window display to attract eyes and curiosity. it's a vision surprise no matter to inside or outside of store.
。 Design techniques with layered, diverse and productized can be used into flexible design products,thus played a practical function in retail design.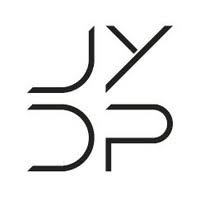 Michelle Sun
Michelle Sun graduated from Nottingham Trent University in the UK, majoring in Interior Architecture and Design. Upon graduation, she worked for IMAGINATION group in London, engaged in commercial, hotel and residential design, and participated in the projects like Harvey Nichols, Harrods, Holiday Inn and Park Inn hotel and high-street retail brand. With more than 10 years of overseas and local life and work experience, she gains an international perspective on design, and has unique understanding of the application of international design in domestic projects and gradually formed her own design language guided by current design trends and values. Moreover, she established JYDP with creative partners in 2017 and serving as Design Director.