GOLD Prize
of Mansion Villa
PROJECT INSTRUCTION
INTRODUCTION
Located in Anfu Road, this 1921 French style old house is surrounded by trees and luxuriant, with her unique temperament. In the noisy downtown area, we should not only ensure privacy, but also enjoy the treatment of being close to the environment and nature.
PROJECT INTRODUCTION
INTRODUCTION
Because of the owner's preference for Japanese garden, the garden design is pure Japanese style. The main body of the building is divided into three floors, the first floor is the host's hospitality and daily life area, the second floor is the host's and children's bedroom, and the third floor is the essential multi-functional area for family gatherings and enjoyment of family happiness.
The whole interior design adopts warm gray color, quiet and elegant. According to the owner's preference, the combination of soft clothes takes dark grey and dark blue as the keynote, with colors suitable for each space, showing the effect of elegance and fashion with rich connotation.
Shuttling between the door openings, the mood and atmosphere are completely driven, and the house is always having an art exchange.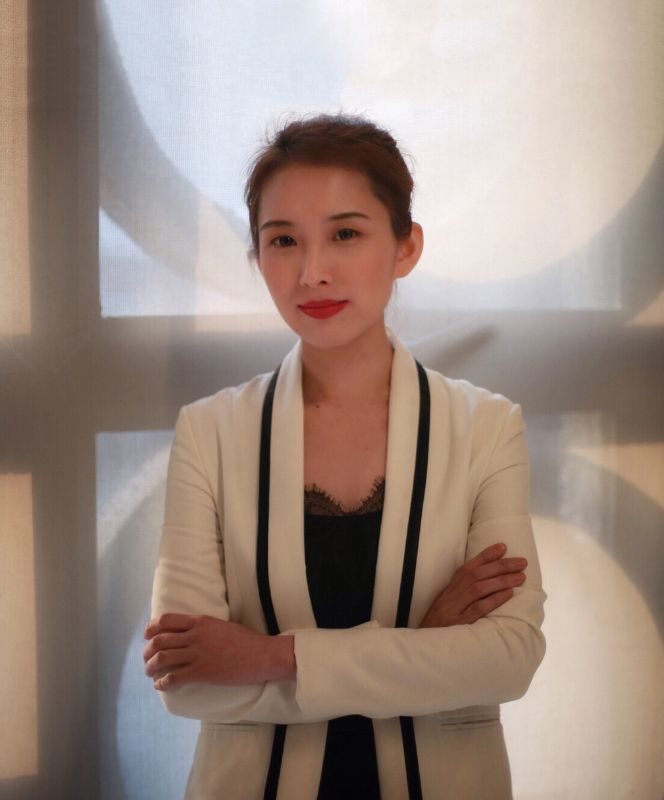 Linda
Linda born and raised in Shanghai. She has been engaged in the design industry for 18 years, mainly involving hotel and residential and hospitality projects. Her previous experience working with well respected hospitality design firm HBA gives her broad understanding for high quality design. She is responsible for interior design of major projects, including all finishes and materials as well as coordination, supervision and deepening. Her scope also includes FF&E design , art design and project management. She is a creative and resourceful designer with deep understanding for FF&E. Possess an eye for refinement and perfection, always maintain a high quality standard to provide our clients with the highest level of design.