PROJECT
DESCRIPTION
Designer Team:Bryce Cai X Objective
Usage and Setting: Sofa: Living room/Study/Lounge
Materials: Horse Hair, Leather, Metal, Solid Wood
Size: 87 W×84 D × 82 H cm
Description:
Bryce believes all people long for resonance in the modern times. As an amplifier of sounds, the Trumpet makes our "voice" heard by more people. The curved shape can perfectly wrap a sitting person, as if a newborn baby being swaddled. Combining the Italian top leather brand studioart, and the 40-year-old horse hair gilding process invented by the Dalle Mese family, the designer has wrapped the most luxurious piece of leather around the seat cushion. Legs made of carbonized wood are varied lengths add dynamics and comfort.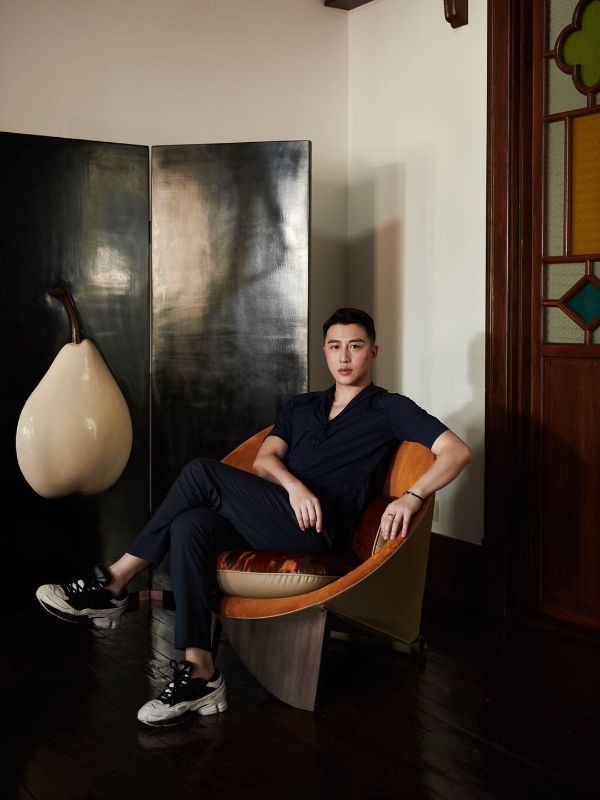 Designer: Bryce Cai
Bryce Cai has been educated for a variety of art forms since childhood, he has more than 10 years of experience in interior design, FF&E design, product design, art consulting. He has served in many well-known overseas interior and TOP10 global architectural firms. In APAC, participated in the design and construction of several high-end residences , shopping malls ,luxury hotels, Michelin restaurants ,bar & clubs and other projects. The space designed by Bryce has been used as a location in many film and television dramas and movies ,and began to participate in cross-over cooperation of major brands in 2018. Bryce is not just an interior designer,he is always wanting to be more than that.