INNOVATION Prize
of Model Room
The type 169 mock up room of Cover of time
PROJECT
INFORMATIONS

Puhui designed a 169 square meter white model room of jazz, which brings French romance to the extreme
It is not art that imitates life, but life imitates art. ------Wilde
People's requirements for living home have developed from urban construction, urban service and urban operation to urban spiritual conservation. The leisure residence of vacation style has become the inevitable development of urban culture. This is a touching space, a life journey opened by vacation, leisure and livable style
The project is located in the old city of Hefei, which has a history of more than 2000 years and is known as "hometown of Three Kingdoms and hometown of Baozheng". It integrates the advanced development experience of Vanke, Xinda Real estate, overseas Chinese town and three major developers, and introduces TOD mode to create a new jadeite series jadeite skyline with more contemporary temperament. The whole smart Central Park is run through with two themes of wisdom and ecology, which is a diversified urban garden with multiple community functional requirements. The whole interior design of the model room of the project is undertaken by Puhui design, which constantly absorbs innovative ideas.
The project is divided into two layers. The overall space design is positioned as modern French style. In the face of heavy French civilization, the designer chooses to outline with modern concise lines to create non inertia French residence and let modern French style live again. At the entrance, the transparent glass screen creates a small artistic space. The irregular wood art of the theme color outlines the static but dynamic picture. The original artist sculpture on the table, the oval light, the white porcelain bottle and the small vegetation of star dot are all handy for the storyteller to create the space atmosphere with materials and colors.
PROJECT
DESCRIPTION
The restaurant
Create an elegant and leisurely lifestyle
(these two pictures of moving door opening and closing in living room)
The spatial layout is in line with the functional division of modern life style, with modern framework as the theme, replaced by simple and cold modern background color, strong sense of space and three-dimensional, and the whole space is transparent and atmospheric. The design concept of integrating indoor and outdoor landscape is applied to the space of guest restaurant. The sliding door of balcony is changed to folding door to maximize the visualization of outdoor landscape resources. At the junction of various space boundaries, space and space are interlinked and integrated. At the same time, the space style is more unified and harmonious, and a kind of perceptual and transcendent life style emerges in front of the eyes, which is free and comfortable.
The living room space is set with hanging fireplace, which seems to present the life scene of family gathering, and adding a beautiful sense of life ceremony also makes the space more vivid and rich in levels. The color level and artistic rhythm of the space set off each other, enriching every scene frame of the beautiful life of the customers, and deduces the French elegant temperament and romantic sentiment to the extreme.
Mathieu lehanneur's white, irregular and interesting sofa moves the space and faces the courtyard landscape to create the visual extension effect of home. The main color based on plain color is decorated with elegant texture and blue tone, which makes the space more interesting and life. The cloth pig on the wooden table is the work of artist Zhao Fangyuan, which reflects the hero's love of art. With the details of the jungle, the designers can always touch the subtle beauty of the forest. The simple outline of the mural is full of warmth and tells the continuous space story. The pattern of the back also echoes with it, and the air of French elegance is filled with fashion, simplicity and not simplicity.
Musical instruments are indispensable accompaniment to feel the beauty of life. One corner of the living room is the space for music. The artist's ornaments on the piano also show the master's attitude towards life. The Blue Piano chair with the same color is comfortable and lazy. The metal wall decoration echoes the bottom of the piano. The light blue curtain, white porcelain floor bottle and natural vegetation are harmonious and comfortable.
In the kitchen design, the original refrigerator position was changed to the operation desk, and the storage and operation space of the hanging cabinet was increased to make the Chinese kitchen space more complete. The concept of Chinese and western kitchen was adopted, and the oven and steamer equipment were added to meet the hostess's yearning for a social kitchen and meet the cooking habits of different family members. The elegant white Island table, dining table, log veneer, fresh blue dining chair, and white lighting with golden frame are flexible and dynamic. The multifunctional design of living room, dining room, kitchen and bar counter is simple and creative, with careful consideration of actual needs.
The ceramic bottles of old objects have the low-key texture of ancient collections, which collide with the elegant French tableware of artists, and the space blue with the same color also reflects the romantic feelings of the designer. The artistic taste is naturally integrated into the space. Half modern, half nostalgic, a combination of retro beauty and modern light luxury fashion tone.
02 Master bedroom space
The elegant style of modern French civilization
Different from the delicate and capable of public space, the designer appeals to people's perception with the main color of warm and plain white. Based on the milky white system, the furniture with metal edge texture is matched with elegant blue main color, which shows the luxurious temperament of French style. The cloakroom is an important part of the sense of ritual of the residents' life. Therefore, the designer sacrificed a space planning of the secondary bedroom and added a cloakroom to create a master bedroom suite, and establish a customized aesthetic order for the residents. Therefore, the artistic life has become a standard of paradigm and full of fun.
The bed quilt and back of rattan weaving elements soften the space. The setting of the couch makes the cloakroom more humanized on the basis of taking into account the storage. The murals also create a sense of artistic comfort with simple but not simple lines. The blue and white porcelain collected by the designer compared with the utensils of Contemporary artists softened the atmosphere. A romantic poetic sense of space design, symphonic echo relationship sets off the comfortable atmosphere of the leisure space, provides a new aesthetic vision, and sublimates the experience depth of life interest.
The functional area of the master bedroom bathroom is separated from the wet and dry, and double basins and bathtubs are set up to increase the ritual sense of space and pay more attention to functionality. Natural lines of marble and black with a fashionable texture.
03
Children's interest space
The spiritual world full of children's reverie
The space of girls' room is more important to create an imaginary world. The designer sets the theme background to improve the interest of the space, creates a world that can better tune the children's physical and mental feelings in front of the symbols and forms, and perceives the space aesthetics with the children's world. The colors are bright, vivid and full of children's reverie, and the space is formed into a corner of children's rich and boundless spiritual world.
The whole room is like a small castle in the jungle, with plant theme. The little hero loves vegetation and likes hand-made specimens. The small light bulb with jumping feeling is twined in line with the space temperament. The clean white is the main color, and the wood color is added. The small ornaments of animals enliven the space atmosphere. Rich materials and patterns create a diversified space for children.
In the boy's room, a small hero who loves sports and likes climbing, designs a bed on the second floor, and a wardrobe under the bed, which increases the activity space, which conforms to the boy's aggressive and adventurous character. The wooden wall is covered with strange climbing tools to meet the boys' daily hobbies, while the other side satisfies the boy's jungle curiosity. The retro chair with geometric pattern gives space texture.
04
Underground leisure area
The leisure corner where the family accumulates energy
Down the stairs, is a very good lighting negative floor. The simple wood color lines outline the space temperament. The transparent feeling of glass leads the scenery into the room. The trees in the small courtyard are close in front of you. The sunlight shines into the space through the glass. The feeling of physical and mental pleasure is like being in the nature and meeting the needs of the large projector. You can enjoy the atmosphere of the cinema at home. The unique living room design, with the delicate diluted superimposed profound details, between more and less, deep and shallow, classical and innovative, gentle pace.
The designer carefully collects the old suitcase and the old things, which are used as the functional embellishment space of the tea table. The witty and beautiful artistic sculpture of young artists echoes the main color of space with a touch of static blue. The figure sketch in metal frame resonates with the casual pink embellishment sketch.
The glass round table with transparent frosted texture is elegant and elegant in metallic color, and the chair with design sense has space. The selection of soft style all reveals the designer's intention, and different changes are also the interpretation of space, which transforms unconscious actions into visible objects, enriching our vision.
Wood color is the main color here, which is a lively space. The setting of the board game table increases the special interactive space for the home, and also adds a leisure corner for energy accumulation. The simple modeling is based on the rectangular table decorated with logs, and the chairs and stools are lit up by casual small design, and the artist's hanging paintings make the space theme interesting. Irregular ring lighting is more interesting.
The study simulates the space designed by an architectural enthusiast, and the bookcase is also presented on this basis. Various architectural books and models are placed in the study. Tables and chairs are also shaped with architectural line sense. The designer controls the space planning with the overall sense of spirit, and finds the relaxation of soul in rational simplicity, and enriches the spatial charm with the power of art.
The paintings echoing the theme and the old porcelain pasted with the character "Yu" are also displayed here, forming a sense of tension and contrast. Designers skillfully use the classical and modern elements in the space, so that fashion and classical parallel in the space, as if the same soul inhabited in different bodies, heart to heart, each exhibition style.
In the design of the senior house, the main color of high-grade purple gray is added, and the high-level color of calm and steady texture is added to create a peaceful life of the elderly who are enjoying themselves, leisurely and elegant, and enjoying themselves. The "empty" and "harmonious" hanging on both sides of the bed also fit the mood of the elderly. The old objects and cricket cans on the bedside table evoke beautiful memories and extend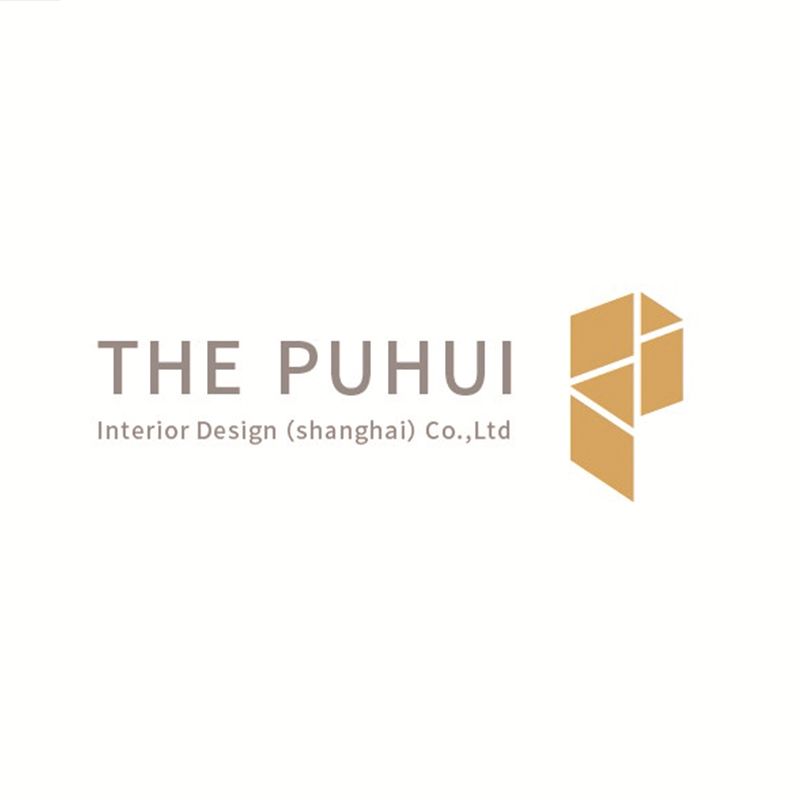 Design company: Shanghai Puhui Space Design Co., Ltd
Project Name: feicui Tianji 169 model room
Party A's information: Vanke & Xinda & OCT
Location: Hefei, China
Project area: 319 square meters
Completion time: September 2019
Creative director: Peng Yiqiao
Design Director: Yin Zhichao
Main creators: Li Cui, Yang Xiaozhuang, Hao Weiwei
Photographer: he AI