2020 Top Designer
Kewei Wang
The Heart Returns to the East
PROJECT
DESCRIPTION
Zen
To lead the mountains and rivers in the chest as the heart, and to run after them for self-reflection.
Dwelling in the realm of the earth's mountains and rivers as a resting place for the busy world.
Inheriting the wildness of tradition and the finesse of modern technology. Bringing the landscape breeze into the courtyard. Integrating the ancient Chinese sentiment into life. The project aims to reshape people's understanding of the Zen East through design. Defined to embody the spiritual conception of human Zen unity. To create a place for the modern man's soul to rest.、
Eastern origin, cultural heritage Step into a reception hall. In front of us is a picture of the Red Cliff where the river is raging and a boat is sailing on it. As the eye follows the direction of the boat to the right. The eastward flow of the great river, the gentle water lines and mountains are visible to the eye.
The four Chinese pillars on either side of the picture of the red cliff, with the sky and the earth at the top. Adopting traditional Chinese carved beams and mortise and tenon structures. It creates an imposing and classic Chinese architecture. Four candlesticks darkly set against it, making the mood in the mind and the heart move. The realm of life doesn't care about height. And in a moment of leisure, I ponder the thousand turns of the past. Whispering and murmuring, fading into the ordinary.
Searching for simplicity, coziness and ease Step into the two-entry marketing center with wide windows on three sides.
Sitting indoors, you can enjoy the morning sun and the stars at night, and you can see the whole world before you.
The ceiling is based on the arches of a dou qi.
Inheriting a thousand years of architectural ritual, magnificent into momentum.
It also gives the space a graceful and dignified look.
Stretching but not overt, simple but energetic.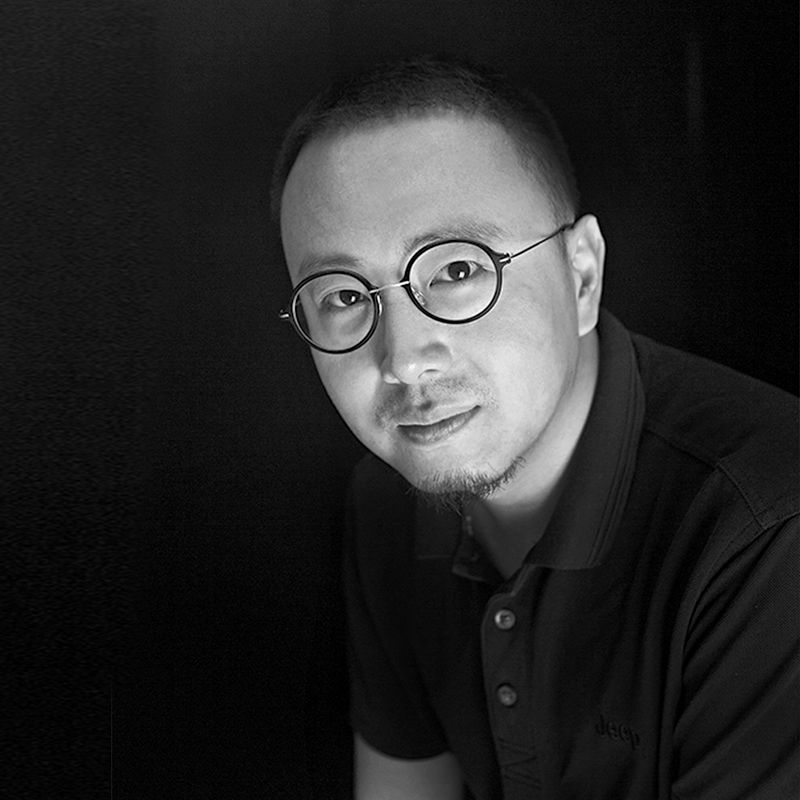 Kewei Wang
By adhering to local culture and global perspectives, we are able to connect with each other. To draw inspiration from a different perspective, to collect beautiful emotions, to focus on the thoughts and emotions conveyed by objects, the form of space, as well as details and principles.
Design logic is accomplished from a multi-dimensional perspective of time and space, and the emotional experience of space is expressed through light, color, texture, spatial dynamics, aesthetics, detailing, and a delicate design vocabulary.