INNOVATION Prize
of Office Design
Shenzhou International Center
PROJECT
INFORMATIONS
ShenZhou international group holding coltd. is located in the central business district of east ningbo new town. near the junction of century avenue and ning crossing road. near ningbo administrartive center.
THE BUILDING ITSELF HAS THE NATURAL ADVANTAGE OF SUPER HIGH, HIGH AND EMPTY, AND THE OVERALL STYLE IS SIMPLE AND ATMOSPHERIC.
WE HAVE ADOPTED A SIMPLE AND ATMOSPHERIC DESIGN IDEA IN DESIGN, AND THROUGH A SERIES OF VERTICAL SHAPES, THE SPACE IS VISUALLY HIGHER, REFLECTING THE SPIRIT OF THE COMPANY NOT AFRAID OF DIFFICULTIES AND FACING DIFFICULTIES.
THE LIGHT GREY WALL BRICK OF THE WALL, THE HIGH-LEVEL SENSE OF COLOR AND THE VERTICAL PAVING METHOD BRING THE SPACE CALM AND MODERN TEMPERAMENT. AT THE SAME TIME, IT ALSO SYMBOLIZES THE ENTERPRISE'S COURAGE TO MOVE FORWARD AND WELCOME THE PROMISING FUTURE.
PROJECT
DESCRIPTION
The design of the space adopts a light-colored tone, which is combined with the sunlight brought in by the super-high glass curtain wall, making the whole atrium clean and bright. The main entrance design of the two leisure areas, and the wall of the same material to make the space more integral. The embellishment of green plants and art installations endow space with vitality and higher quality.
The design of the lobby on the first floor echoes the architectural simplicity, using simple design elements to promote the interior space to a higher quality on the basis of harmony with the architectural style.
The atrium corridor is connected in series with two buildings, and the upward relationship makes the corridor a unique landscape in the space. We designed the corridor as white, contrasting with the space, making the simple white corridor become the highlight of the space. At night, the light strip on the side of the corridor emphasizes the height of the space, bringing visual shock.
The vertical wooden wall is full of visual shock from the first floor to the top. The color of wood decoration not only enlivens the indoor space atmosphere, but also makes the space bring people multi-level feelings.
In the design of sightseeing elevator, in order to pursue the best sightseeing effect, we adopt the design of arc surface elevator without cover. The up-and-down movement of the four elevators during operation creates a vertical dynamic feeling in the static interior space.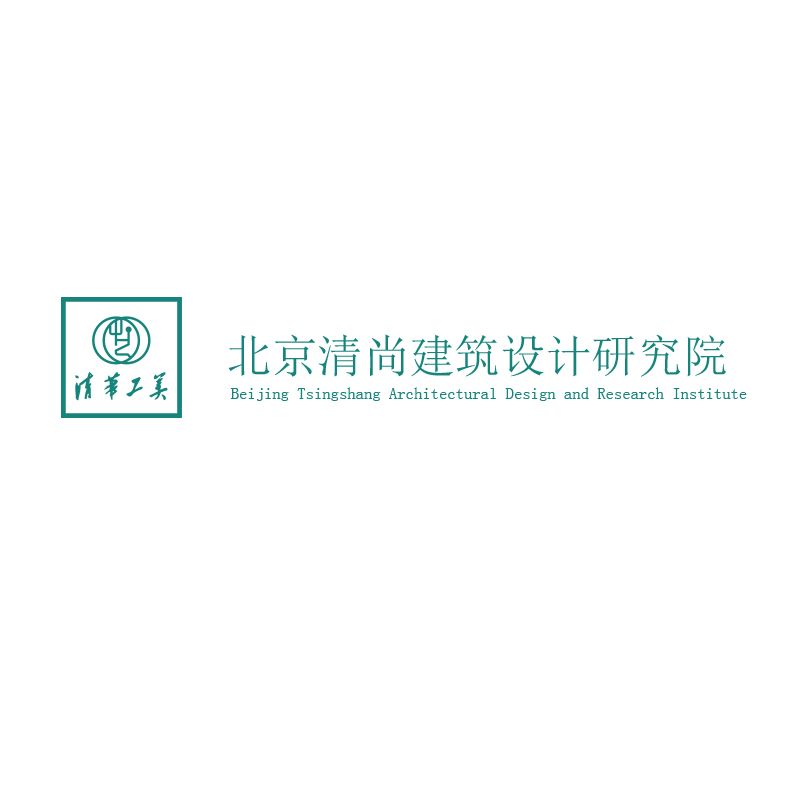 Beijing Tsingshang Architectural Design and Research Institute