INNOVATION Prize
of Home Residential
PROJECT
DESCRIPTION
Project name: shum yip building
Building area: 260 square meters
Decoration style: modern and Chinese style
Shenye mansion is located in the east street of xi 'an, which is located in the downtown of xi 'an. It is surrounded by commercial streets. It is also the top floor with floor glass on three sides.
PROJECT
DESCRIPTION
Owner is a pair of age gap is bigger husband and wife, female owner is urban female, like the design scheme of contemporary style, but male owner is a bit older male, more is mature and sedate male, career line is right also more successful, more is to want sedate person, have a special liking to Chinese style more. So in bedroom of sitting room kitchen these areas use contemporary gimmick more, large area marble, anacreontic line, include the choice in color, soft outfit plan more adopted the idea of female owner, make urban feeling, make its space more atmosphere and vogue.
The gimmick that USES Chinese style in the place of more activity of male owner such as study, teahouse, it is its space more sedate, annatto furniture, the choice of soft outfit is more incline Chinese style, the union of both makes whole space more harmonious, satisfy the demand of 2 owners again.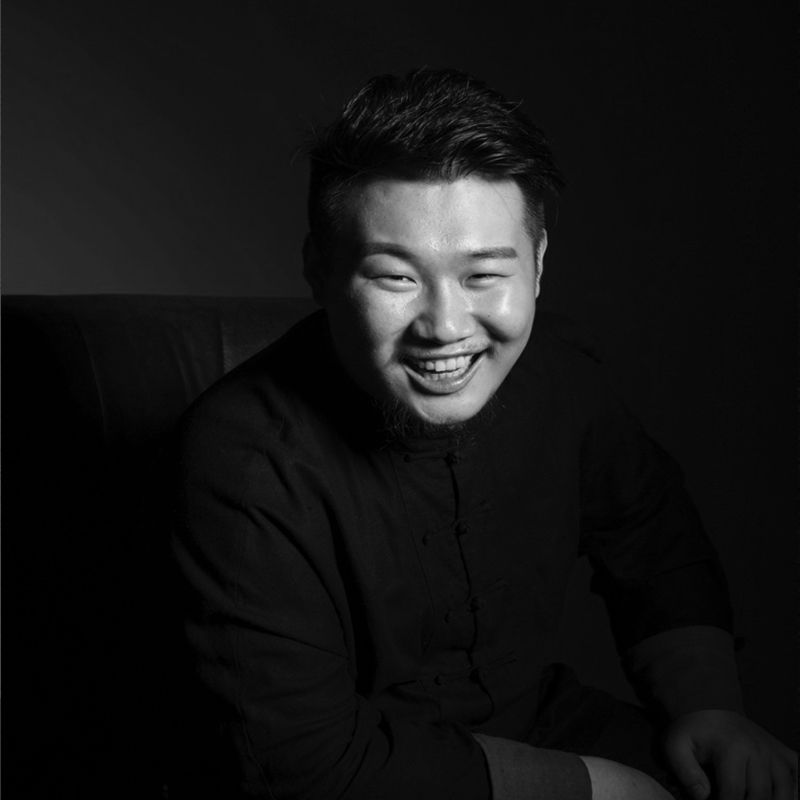 Designer : Liu Bojie
Graduated from: environmental art department of luxun academy of fine arts
Level: national registered interior designer
Bo jian ji studio founder and design director
Design philosophy: design originates from life and takes from life
Design heart language: from the "material accumulation" in the liberation, in the various objects between the search for unity of the beauty of the whole
Qualification: national registered designer, member of China architectural decoration association
Main honors: many design works published in xi 'an huashang daily in 2007
In 2008, it was awarded as the annual top ten designers in xi 'an
In 2009, he won the bronze award of eagle brand design competition
In 2009, he was awarded the top ten outstanding designers in shaanxi province
2009 xi 'an property market magazine recommended excellent designers
Won the bronze prize in the 2010 "xi 'an interior decoration design excellent works selection activity"
2010 asia-pacific interior design biennial grand prix outstanding work award
Won the first prize in the 2012 annual environmental protection design competition
In 2012, my personal works were published in the home decoration section of xi 'an fang weekly for many times
2012 Asia Pacific hotel design competition won the Asia Pacific interior design top ten person award
In 2013, it won the title of "senior designer of xi 'an designers association"
In 2013, I won the nesting award for outstanding works
2014 China interior design award of excellence
2014 top ten design works of xi 'an in Rome Leo environmental protection design competition
2015 asia-pacific interior design biennial grand prix award of excellent works,
2016 China interior design week design excellence award
Top 10 longfa designers of 2016
Representative works: ziwei garden city villa area no. 396 qu jiang shang Lin yuan feng Lin oasis diamond peninsula qu jiang LAN ting qu jiang hua fu bai hua Lin ju hai Po xiang ting LAN ting square rose creek valley rongqiao city hongji purple charm green century city swan castle yu bin fu lake city grand ziwei garden zhou kunming LAN ting