Shenyang CR LAND Ruifu Exhibition
PROJECT
DESCRIPTION
The project is inspired by the story of Aladdin.
The ancient Greeks believed that a diamond was planetary debris fallen to earth and every piece of them possessed magic. Those who own the magic could gain eternal power, wealth, and happiness.
The art of diamond cutting is the concept here, where geometry is used to play with space and art is employed to give technology a touch of life. The idea is to start with deconstructivism and use geometric shapes for cutting, so that the light, colors, space in various sequences can work with one another, to build a post-modern futuristic dwelling of fashion and aesthetics. Also, artworks of mineral elements interact with three-dimensional spaces that are deconstructed to construct a fashion and techno labyrinth. Once you set foot inside, the journey of treasure hunt begins.
The designer used the diamond, fashion, catwalk as the themes for entire space; each space collides with another, forming a connection yet without disturbance. The existence of the big and the small, and the arrangement of the round and the square, together illustrate a unique space feel. The contemporary, sophisticated and low-profile sales space is designed. Elements are tightly linked to offer visitor the experiment of rich experiences; the light penetrates the wall through aluminum plate, and the geometric elements, the mountain and rock dangling landscape designs constituted dynamic and shifting shadows. No unnecessary displays are used, instead, the modern-day artworks themselves interact with the interior itself. The visual impact of dimensions and the spatial art is thus accomplished.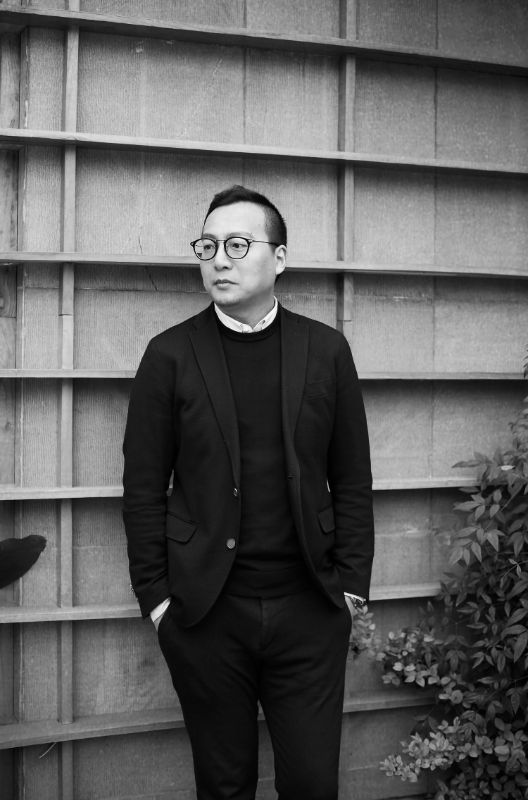 Designer: Zhang Li
Mr. Zhang Li, graduated from the School of Architecture of Nanjing Tech University, is the founder and the design director of Shanghai Face Decoration Design Engineering Co., Ltd. Zhang Li, the design director, takes it upon himself to contribute innovative project solutions, each of which is therefore created with unprecedented elements and new possibilities. Zhang Li is an interior design veteran who has the extraordinary worldwide design portfolio. He uniquely and perfectly combines the design concepts and ideas.