Recyclable PET Flooring&Wall Panel
PROJECT
DESCRIPTION
As time marches on, the concept of people-oriented and personalized design is evolving into the prevailing trend of modern interior design, which has also driven the development of architectural decoration materials. While pursuing more exquisite space design, an increasing number of designers begin to attach importance to material safety and green environmental protection, giving rise to a great number of environmentally friendly polymer floors such as PP and PU. However, this kind of environmental protection only exists in terms of degradation and recycling, and the materials they are made out of are still materials newly extracted from oil.
This PET material is a new generation of sustainable materials. Its PET raw materials come from a variety of recycled PET items (clothes, cups, etc.), thus significantly reducing the white pollution of existing plastic materials and the abuse of new materials, and the PET Core can be recycled many times after being discarded, making it more environmentally friendly than PP or PU. It is first used in the flooring& panel industry globally. We use digital printing technology to spray UV ink on the treated PET surface, which can achieve any design patterns, then use UV high-gloss or matte paint to increase the texture of the surface, and finally apply UV transparent abrasion resistant material to enhance the abrasion resistance, scratch resistance and slip resistance. The PET sheet made in this way has a strong performance, and what is even more remarkable, it doesn't contain any adhesives such as glue in the whole process. With a surface hardness up to 67, it is tough and can effectively resist impact. When paired with the bottom cushion pad, it features excellent homeothermy and noise reduction, and can prevent ultraviolet rays. It is a perfect decorative material, easily enhancing the aesthetics of the space.
The product can be perfectly restored in 4 designs and patterns thanks to high-definition ink jet technology and digital printing technology:
1. Featuring a restrained design, Lauren Platinum contains patterns outlined by golden edge lines in a background color of Lauren white, as well as delicate and smooth texture, vividly presenting the high quality as real stone. It is natural and irregular, noble but not flashy, representing the attitude towards life and also the pursuit of aesthetics.
2. Stauffenberg adopts Normandie gray as the background color, characterized by wabi-sabi design style, which is deep, quiet, elegant and mysterious.
Slovenia features a background color of Athens gray, which carries the original natural flavor, understated and not flamboyant. It brings a simple and unpretentious impression and an all-embracing beauty.
4. Inspired by the work "The Starry Night" of the Impressionist painter Vincent William van Gogh, Starry Night uses diverse colors to perfectly render the entire colorful starry sky. The light blue tone and dynamic lines leave people with a free sense of time and space and infinite reverie.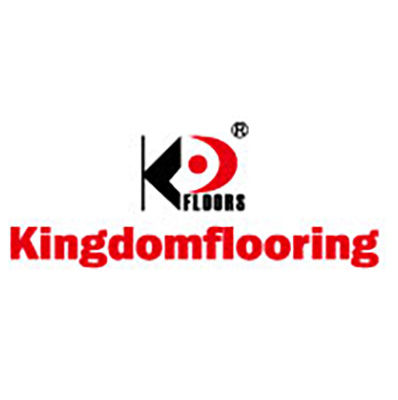 Zhejiang Kingdom Plastics Industry Co., Ltd.
Kingdomfloor has been involved in the manufacturing and exporting vinyl flooring since 1992. With its technically advanced production equipment, professional technical staffs and experienced sales team, Kingdomfloor has maintained its position at the forefront of the vinyl flooring business.
Kingdomfloor has to date invested a large amount in its production facility, covering a land-area of about 120,000 square meters and 24 LVT hotpressing machines,29 SPC production lines, 6 WPC production lines. The annual production capacity reaches 45 million square meters.
At present, Kingdomfloor is ranked as one of the leaders in vinyl flooring in China both in terms of production capacity and in terms of product quality.
Kingdomfloor has both normal series for residential use and luxury series for commercial use. With authentic looks of wood planks and stone tiles.Kingdomfloor makes each individual tile and plank as a piece of art with emotion of life. Till now, Kingdomfloor has exported to more than 30 countries such as USA, Canada, Germany ,UK, Austria, etc. and has a proven  reputation. Kingdomfloor is willing to be your potential and best supplier, and will be very appreciative  to receive any inquiries from you. The motto  of Kingdomfloor is "Beautify the world with style! "