PROJECT
DESCRIPTION
The evaluation of the excellence of a design work should not only be limited to its 'beauty', but also include humanistic feelings, future prospects, and even criticism of contemporary aesthetics.
In the sample reel On Dreams-Refinement, a large number of steel structure (metal), jazz white (stone), mirrors, and anti-dazzling lights and other custom light sources are utilized, which is intended to express a collision between reality and illusion in which another spiritual hierarchy is melted.
The words "strength" and "art" are seldom mutually related. However, in this set of works, the skillful combination of strength and beauty not only maintains the substance of the gym, but also perfectly combines artistic expression, which endows customers with diverse points of view towards fitness industry.
In the present case, the design attitude of "following the trend" is adopted, which is carried out under the condition of preserving the property of the building and combining with special circumstances. The approach of 'Dense willow trees and bright flowers' with traditional Chinese characteristics is employed for space division. Under reasonable arrangement of surrounding layout and focusing lights, users can gain dreamlike sensory experience in the indoor environment where there was no lighting to start with.
The design itself can not truly change one's cultural essence or quality habits. However, it can guide the future trend.
Design is not the present, but the prospect.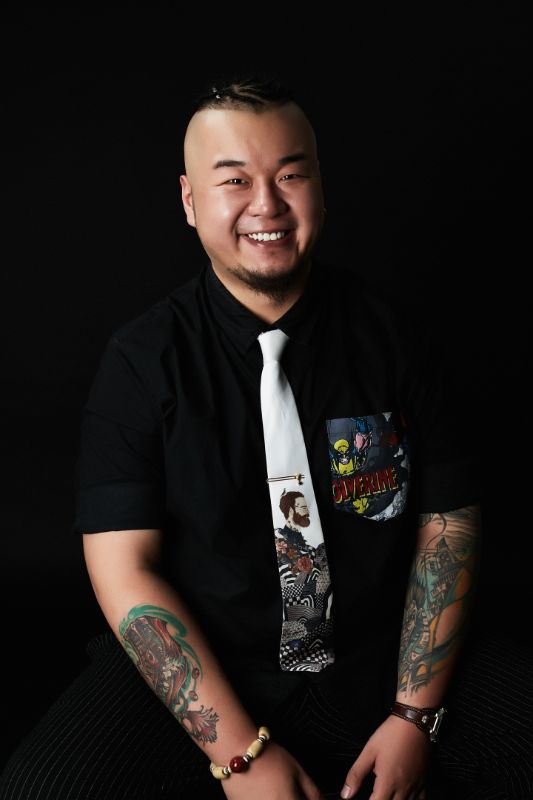 Designer: Tim
In 2010, Wuhan University of Science and Technology, Hubei Institute of Fine Arts; under Professor Lu Xun Academy of Fine Arts; in 2012, founded Wuhan Tianshi Workshop Art Design Co. , Ltd. ; founder of Tian Design Office, mainly engaged in interior design, interior and Exterior Wall Painting, arts and crafts display and other art-related work, committed to creating the Han art of the new cutting-edge school. Representative works are: Greenland Sislai Mansion, Wanda Gym, Greenland Central Plaza, Baihuijing Bar, m + Shopping Plaza, China Construction Bank —— Huazhong Information Resources Building, administration and Commercial Building of Guangfa Bank building (Wuhan) , flagship store of Xuanwei Wuhan, image store of Hehe Datang in central China, Office of Chairman of Golden Monkey Group and National Image store, overall planning and transformation of fashion industrial park of Catman Group, Guangzhou Fitness Club, etc