GOLD Prize
of Real Estate Sales
PROJECT INSTRUCTION
INTRODUCTION
This is the commercial interior design of the building, which as the high-quality residential property sales center, that aspires to reconcile the close relationships among people, architecture and environment. The geometric building exterior manifests the chic and comfortable impression. The polygonal façade artistically resembles the gigantic rock emerging from the ground that integrates into the surrounding environment with the modest gray. The extraordinary stylish and artistic building exterior accordantly conforming to the landscape arts expresses the primitive and pure intensity that spreads towards the indoor space. The sculptural shapes, as well as the variations of lights and shades, bring to the views the unique experiences of space.
PROJECT INTRODUCTION
DESCRIPTION
The stylish building accents the integration of the nature and architecture, in which the angled ceilings and walls develop the remarkable classy structure of space. The lights filtering through the holes on the aluminum plates and the suspended landscapes expose the one-of-a-kind charms. The contemporary installation arts corresponding to the agile character of space create the all-out visual impact and, furthermore, accomplish the artistic exhibition of space.
The diamond-shaped surfaces, invented after the countless trials, perfectly connect the ceiling and wall, while manifesting the impeccable curve in the space. The lights reflecting on the dangled cloud-like artworks delicately appear like the gorgeous spreading wings. The space characters reveal the airy, transparent and flowing features. The integrity of interior design plan ingeniously balances the indoor, outdoor, dynamic and static elements concurrently.
The decoration materials such as wood grain marbles, coppers, brushed stainless steels, and leathers establish the delicate quality. The soft trim design based on the idea of "contemporary art, spawns the pleasant ambience, which is elegantly compensated by the lights, floor-to-ceiling windows, large art paintings and sculptures as well. The reciprocal interactions of lights and landscapes create the multiple views to distinct artworks, and show another possibility of the commercial space.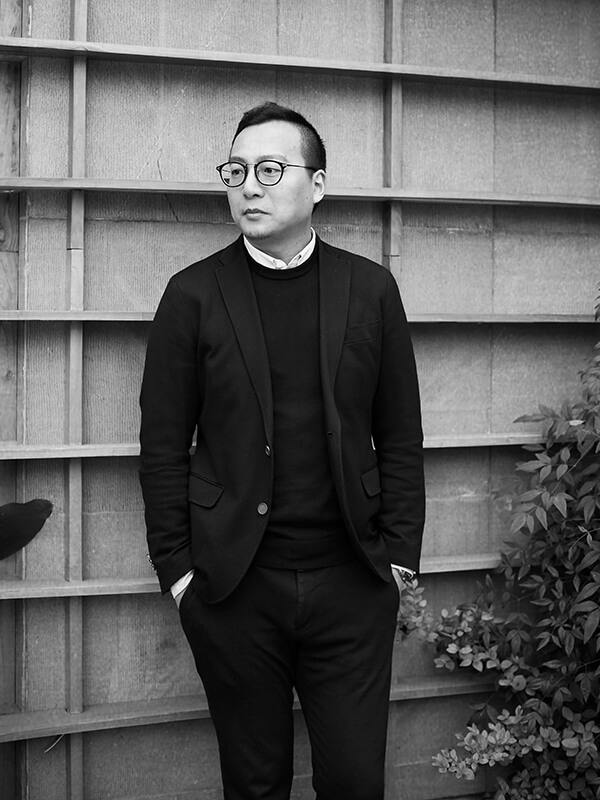 ZHANG LI
Shanghai Face Decoration Design Engineering Co., Ltd