Merchants Cloud Peak Center Office Space
PROJECT
DESCRIPTION
Merchants CloudPeak Center, located in the core area of Binhu New District, Hefei, Anhui, is an example of China Merchants Shekou Holdings' effort to upgrade its product system. As the only commercial complex project that stands at the junction of two subway entrances in the government area, the Center shows strong vitality and development momentum through the diversified space and will unfold brand-new business office era and become the new benchmark of city office.
Merchants CloudPeak Center
The New Business Space of the Era, The Future Corporate Headquarter of the City
To add a flavor of the times to the new protagonist of the city, 31 Design explores the relationship between future office and city development from the perspectives of fashion, sharing, technology, ecology and interest to benchmark the future corporate headquarter of the city and build a scene-based, interactive and open business office space and a new generation of business cluster featuring headquarter office, united office and creative office for China Merchants Shekou Holdings.
Order
In traditional offices, people are stuck in independent office spaces. Such enclosed space makes them negative and egotistical. However, when in an open team-work environment, their sense of competition and positivity will be so affected by others that they are committed to improving their performance. For this matter, we hope to break the traditional enclosed order and create a free office environment in the design. Everyone's performance is visible to the others, every office space is open, and every code of conduct and order emerges out of self-discipline. All this makes a positive work environment.
Sense of Fashion
Architecture queen Zaha Hadid often uses arcs to build an open and flowing space. Like she said that "There are 360 degrees, so why stick to one?", 31 Design applied many arcs to create a flowing and fashionable space where people can gain a richer experience.
Sense of Technology
From points, lines, planes and materials to smart applications, we can feel a sense of the future and gain a more comfortable office experience.
A Touch of Eco-friendliness
Our designers have put green plants in multiple places to create a natural atmosphere in the technological and linear space. A green plant is a surprise to the eyes and a relief from work. The transparent glass window lets the maximum natural light into the space and presents the outdoor scenery, which people can enjoy at day and night.
Sociability
The flexible office environment consists of a leisure area, a multi-functional area and a shared space. Mainly used for casual conversations and smart office, the space allows customers to experience the whole office system and have business negotiations casually. It is both an office space and a sales service space. In this innovative work environment, customers and employees can enjoy two-way environmental services, exchange values in business negotiations, spark inspirations in casual interactions, and focus on work in the open office. All this renders a diversified social space.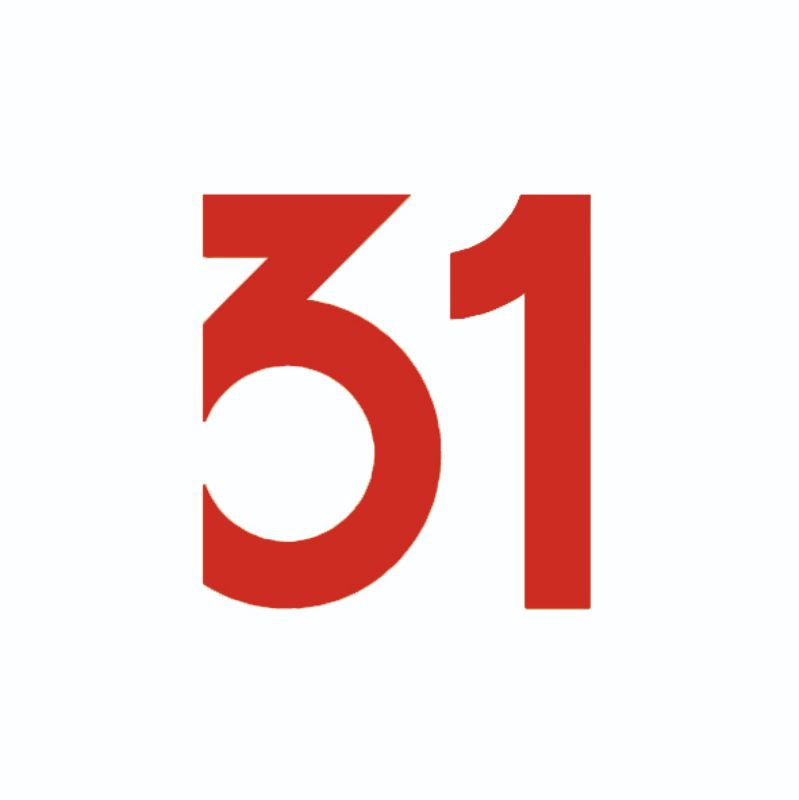 Shenzhen Trinity Design
31 Design is dedicated to diversified interior design, customized decoration and furnishings services. We not only have extensive experience in working with many global brand hotels, but also have been setting the cutting-edge standard for emerging hotel brands in China. In the high-end real estate sector, we are also increasingly favored by influential developers, and successively undertake the design of top-level luxury residences in international metropolises such as Shenzhen, Hong Kong, Guangzhou, Sanya and Hangzhou. With our infinite passion of commitment and dependable performance, 31 Design have gained the full trust and recognition of many customers and partners and have grown into a highly competitive team. Our works have continuously won important awards in the United States, Europe and Asia Pacific, bringing more commercial value than expected.
Design Philosophy
"Functional requirements, living aesthetics, business value 3 in 1" is our design philosophy. We advocate the exploration, freedom and endless curiosity all the time in our daily life. We endeavor to combine the pioneering global vision with the unique insights into the soul of oriental culture to create unlimited possibilities for life.