INNOVATION Prize
of Office Design
Mengwei Beauty Fashion Group Office
PROJECT
INFORMATIONS
Project name: Mengwei Beauty Fashion Group Office
Project address: Kunming, China
Project area: 3,800 square meters
Designer: Xuewenkang
Design: Xue Wenkang
Design time: April 2019
Main materials: piano paint gray wood, Italian imported fish belly white stone, imported jade, Agate jade, enamel art glass, hand-painted hard bag, pure copper partition, stainless steel, advanced gray stone, imported paint.

PROJECT
DESCRIPTION
The case is located in Yunnan Kunming shili long street runcheng second Avenue business district, space design with advanced, elegant, relaxed atmosphere to consider. The design techniques refer to crossover, penetration, coherence, and mainly reflect the sense of space. It is dominated by fashion elements, with black, white, gray, and gold as the main colors. It creates fashion appeal from the visual and tactile aspects and captures the consumer's deepest demand for fashion sense. Thus, it fits well with the slogan of "Enjoy -- from the Heart" designed by Meng Wei. The ceiling is decorated with metallic stainless steel. The wall body uses a mechanism of uniform stone, clean, pure, ground stone water knife and smallpox to echo each other, adding space to the dynamic. In the treatment of lighting, the shape of the hairdressing area, VIP lighting also formed an echo, adding a sense of advanced space. Designers believe that the design work should interact with people, let people's emotions be satisfied, and different interactions between space and people create different spatial charm!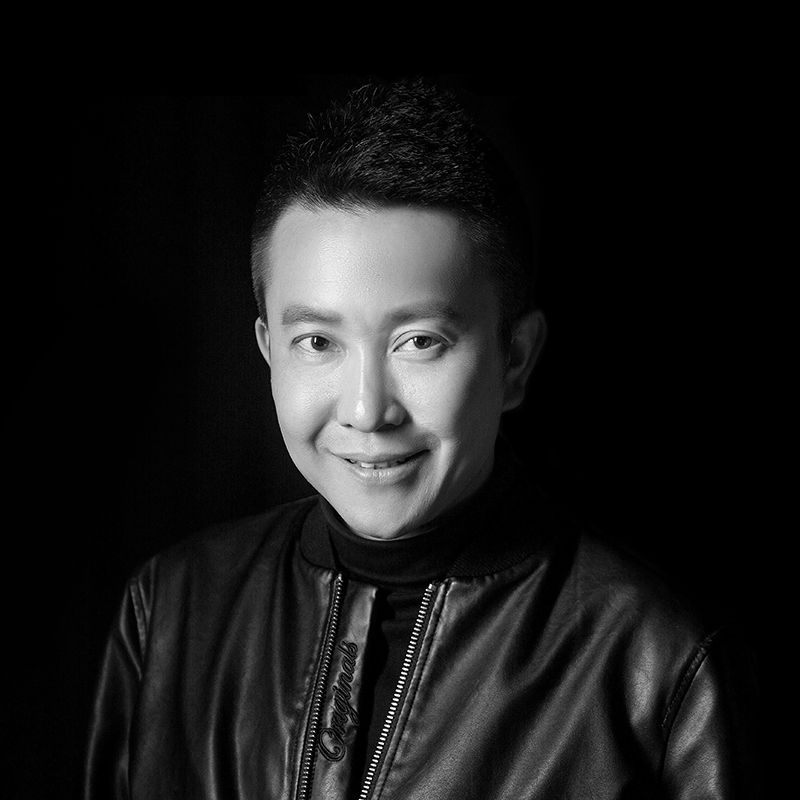 Xuewenkang
2017 International Registered Senior Interior Designer(ICSID). American Certification Association(ACI)
Senior Interior Designer, China Construction Decoration Association(CBDA)
TOP100 Global Influential Chinese Designer
2019 China and the United States International Exchange Exhibition Los Angeles City Hall Special Honor
Ambassador for International Design Cultural Exchange between China and the United States