Logan Shanghai Sunshine Mansion
PROJECT
DESCRIPTION
It is a residential project located in Shantou, China. The inspiration of the design is from normal daily life.
The house has an area of 240 square meters. The original layout was 2 halls and 5 rooms, and it is now designed as 4 halls and 4 rooms. The goal of the design is to create a clean and multi-functional living space, allowing people to communicate in a relaxed atmosphere.
The living room connects the family room and the water bar, with free space arrangement. Modern sofa, Chinese cabinet and old teak bench complement each other. The living room space is completely given to the host to meet the guests, while the children are having entertainment in the family room. Two independent activity spaces are independent and interactive.
The water bar connects the living room and the dining room, which can supply tea on both sides. Moreover, the set of wash basins also give families to develop good health habits, which is particularly important in the epidemic situation.
The biggest design difficulty of the master room is how to maximize the function. In addition to the necessary functions, a cloakroom and audio-visual room are also required. The bathroom in the master room has five separate designs: bathtub, toilet room, dry steaming room, wash room, shower room. These areas perform their own duties, and the utilization of space is extremely high.
Children's rooms are designed according to their age. If children's living space has a good pattern and can be affected by the good environment at home, then they can naturally learn beauty awareness and etiquette from life.
The designer draws inspiration from the lifestyle, releases the space to the greatest extent, separates different living areas, and refines the humanized space.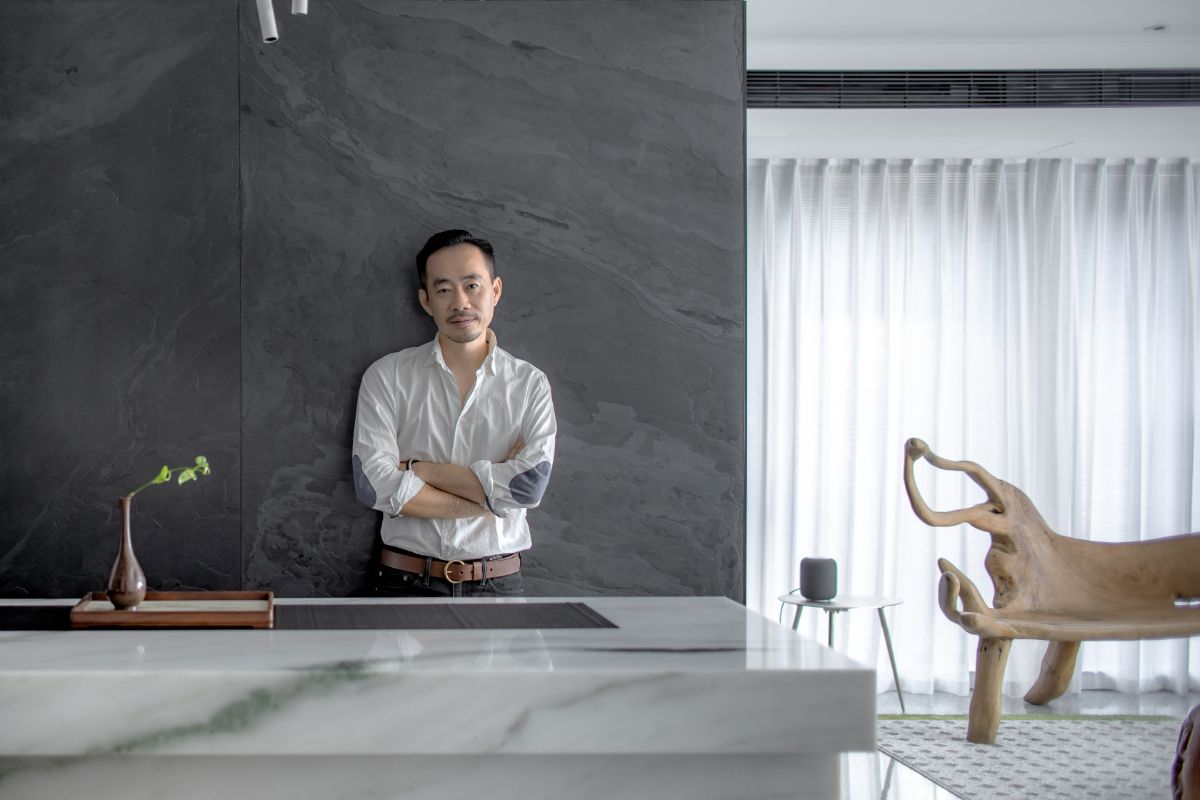 Designer: Xu Yegong
Founder and design director of Xuyegong Interior Design Co., Ltd.