INNOVATION Prize
of Mansion Villa
Linglong Bay penthouse mansion
PROJECT
INFORMATION
Project Name: Linglong Bay top duplex Mansion
Location: Suzhou, China
Space attribute: residential space
Design company: stone wood space design office
Design Director: Wang Jin
Design: Lu Wenqiu, song Qiuye
Project area: 470m
PROJECT
DESCRIPTION
Case description: the project is located on the Bank of Suzhou Jinji Lake, facing south, with a line of lake view and city view. After reconstruction, the area is 470 square meters. Designed by Wang Jin, creative director of Shimu space design office, the style is exquisite and fashionable, showing the extraordinary style of exquisite, contemporary, fashion and art everywhere.
On the first floor, the floor to floor window facing south of the hall faces south. The elegant and elegant screen windows let the sunlight pass easily. The sparkling lake surface and the green plants of the track around Jinji Lake come into view. The breath of life fills the whole space. The minimalist fireplace design gives the house a strong sense of field. Open space design, living room, dining room and western kitchen are interconnected. In the space with simple lines, pure material and multi-functional kitchen electricity are separated from flashy and impractical. Starting from the essence of life, the most essential contemporary aesthetics is deduced with minimalist design.
The color of the master bedroom is based on dark tone and decorated with light lines. The material of the top and ground of the C-shaped structure wall is unified to increase the sense of hierarchy of the space, and the warm wood furniture is more harmonious. The design of large-area French windows integrates light and air color to the maximum extent, blurring the boundaries between indoor and outdoor. It seems that from the first ray of sunlight rising, it has the whole world. The main bathroom is decorated with a large area of dark color matte brick, which is the main color of the space. The color style is elegant and mature. The black-and-white collocation is light and light between "virtual reality" and "whether there is".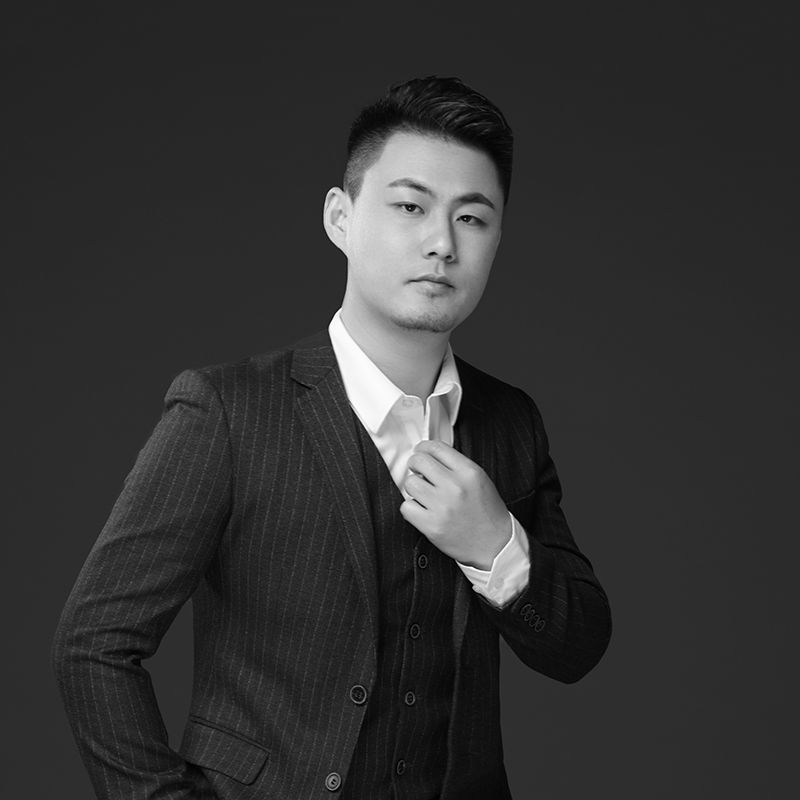 Wang Jin
Creative director of Shi Mu Space Design Office, won the London Design Prize in London, England. Shimu Space Design Office was established in 2010 and is mainly engaged in high-end design such as art space, clubs, hotels, private houses, and commercial space exhibition halls. Misi.fandeluo: "less is more." In the overall space design, we use the architectural technique to do the interior, to keep the simplicity, to remove the excess decoration, to retain the core elements, to integrate "less is more" into the design, and to interpret the spirit of minimalism.