PROJECT
DESCRIPTION
Brand-new methods and ideas arose as computational aided design technology was increasingly improved and introduced into architectural design at the end of 20th century. Since then, human beings have gained the capacity of form-finding with more freedom and creativity. In recent years, along with the completion of some architectural projects in organic and intricate forms, architects start to use the "morphological evolution" method to intelligently generate architectural forms inspired from the same way nature does.
PROJECT
DESCRIPTION
Just as above, Intelligent Form came into being. The cutting-edge method of topological optimization has been introduced in this design. Meanwhile, The bi-directional evolutionary structural optimization (BESO) technique and an additive manufacturing method have been applied to design the structure and fabricate the formwork, which integrate the inspiration of natural morphological evolution into architectural component form-finding. The strategy aims to find the solution with the highest structural performance under certain material limitations by restructuring the amount of architecture materials.
PROJECT
DESCRIPTION
With the assistance of BESO technique, Intelligent Form is no longer stranded by environment conditions and manufacturing techniques, eventually achieving optimal structural performance and material distribution. Intelligent Form has been constructed as a prototype through 3D printing mould and casting ultra-high-performance concrete (UHPC).
Together with 3D printing formworks in architectural scale and spraying thin UHPC wall components, the project is completed in an entire digital workflow with high efficiency and high quality. The techniques developed from this innovative design project for constructing free-form architectural prototypes have the potential to be applied to large-scale spatial structures and signal the future direction of façade elements manufacturing.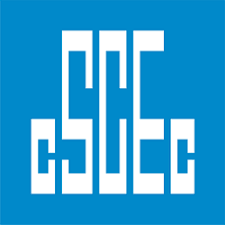 Agency:
China Construction Science & Technology Group Co., Ltd. & RMIT University
China Construction Science & Technology Group Co., Ltd. serves as the technical platform, the investment platform and the industry platform for the technological innovation and practice of a world top 500 enterprise, China State Construction Engineering Group Co., Ltd. It deeply focuses on intelligent fabrication methods, green architectural products and future urban development. With aims of creating a leading construction science & technology group and a good companion of future urban construction and development, it's committed to driving the reform of production modes by intelligent fabrication and boosting strategic emerging business by technological innovation.
RMIT University is not only a comprehensive public university of Australia, but also the only university of Australia granted the royal title by British royalty. Among a variety of its institutes, the institute of architecture earns the best reputation around the world for its outstanding design and mainly delves into three fields: the field of advanced architecture, the field of urban environment and the field of extension.