PROJECT
DESCRIPTION
After the grand dawn of the Grand Canyon,
He has also been shining in the spotlight,
I have the deepest communication with the world,
Decency is experiencing every aspect of life,
All the passion will live up to the time,
The pattern is full of the spring and autumn in the world.
Sex is in love with mountains and lakes,
New tea in Kongshan,
Playing chess pieces and laughing at flying flowers,
You are invited to have a drink,
High and low is the belief of not going with the tide.
Sleep with the moon, the wind and the rain,
In the evening dew and clothes, we are together in the morning and evening,
One meal, one meal, five flavors of the world,
Love is heroism in ordinary life.
In the market,
It is the wise philosophy of being alone;
Ideal site,
It's the art of living, living artistically.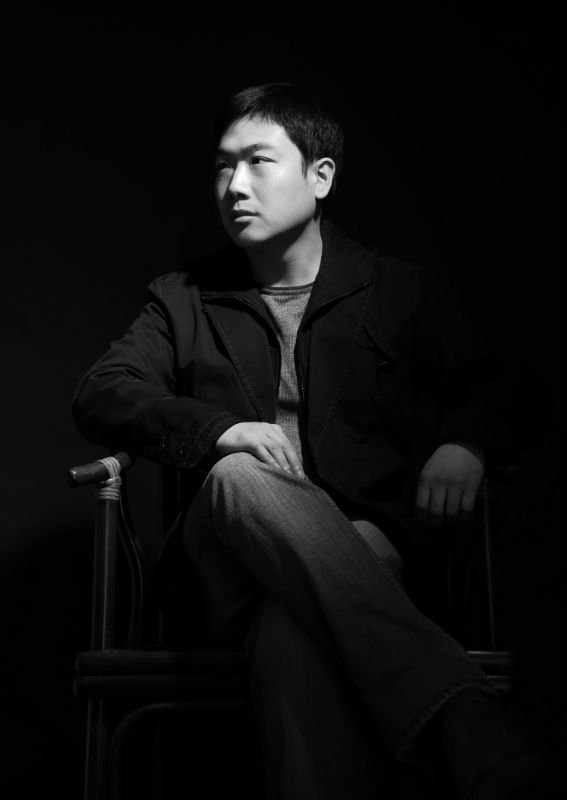 Designer: Qiu Xiaoqing
SHANDONG UNIVERSITY OF ART & DESIGN
Founder/Director of Design, Jinan Micube Decoration Design Co., Ltd;
Director, Shandong Branch, Asia Pacific Hotel Design Association;
Sr Indoor Architect/ Member of China Architectural Decoration Association ;
Member of Design Committee of Shandong Decoration Association ;
(APDF) Professional Member, Asia Pacific Designers Alliance;

IFI International Indoor Architect Industry Honours: 2020 Italy IIDA AWARD International Design Award ;
Villa Space International Innovation Design Award; Designer judges for the ninth annual nesting award in 2019;
Asia Pacific Chamber Elite Invitational Competition Award;
Winners of the Asia-Pacific Chamber Elite Invitational 2018;
In 2017, the meter was certified as the first design laboratory in China by Milan Polytechnic University;
Entries in 2017 into the Ninth IAI Design Awards Yearbook;
Asia Pacific Interior Design Elite Invitational Competition Award 2017; Research on the Relationship between the Cultivation of Contemporary ;
Design Talents and the Development of Creative Industries, a research project established by the Ministry of Education in 2016;
IAI Design Awards 2015 and Yearbooks selected;
Montreal Design Award, Canada ,2015;
Asia Pacific Chamber Elite Invitational Competition Award 2015;
Asia Pacific Chamber Elite Invitational Competition 2015;
Shanghai International Design Festival 2014" Golden Beach "Best Soft Decoration Award ;
Asia Pacific Chamber Elite Invitational Competition Award 2014;
Asia Pacific Chamber Elite Invitational 2014 Award;
International Space Design Awards 2014- Emmett Award;
Best Concept Award for the 2012 Shanghai International Design Festival Golden Beach;
INTERIOR DESIGN China magazine TOP10 case charts ,2012;
Success stories: Haier Green City Royal Garden, Haier Green City Seal Garden, Manshan Xiangshu, Guohua Oriental United States County, Zhonghai Oolong residence, Zhonghai Platinum Palace, Zhonghai Yangshu, China Resources Yangshan, Yinfeng Tang County, Yuanshan 9, famous private villa, etc Liaocheng Lianhu Building (CBD Commercial Complex), Qilu Transportation Office Building, Space Image Planning and Design of Bear Hunter Group, Restaurant Building of Heze Sino-German Vocational Education Center San Jing Private Club, Hong Kong Art Association Shandong Art Museum, Haier Green City Private Club, Zhangqiu Mountain Private Club, Zhangqiu Bilingual International School Color Planning, Zhangqiu Terracotta Warriors Museum New World Sunshine Garden Model Room, Liaocheng Contemporary International Business Building Public Area, Liaocheng Changrun Sales Office, Urban and rural great works of the Chinese Royal Court model houses, Taige Valley beautiful county model houses, Renheng Park Century Sheraton model, Liaocheng Qingfeng and Lu marketing center and model houses Media reports: People's Daily New Media | Qilu Evening News | Jinan Daily | Jinan Times | Housing World Network Shandong Radio INTERIOR DESIGN CHINA》 Act Love Shang Life APDC AWARDS 13/14》 Act SHANDONG UNIVERSITY OF ART