Best of Electrical Products
PROJECT
DESCRIPTION
This is an innovative PD power adapter in the industry. It is equipped with three different interfaces, supports general fast charging protocols such as PD, PPS, and QC, and is compatible with fast charging of various devices (computer, mobile phone or tablet). And for different power, different colors are cleverly designed, such as white is for 65w, orange is for 100w, black is for 140w, which is convenient and clear for the user to choose. In addition, its charging head can be folded up for easy storage.
GaN Charging Technology Effectively Improves Charging Speed. The use of GaN charging technology not only effectively improves the charging speed, realizing extremely fast charging, and reducing the waiting time of the user, but also makes it more compact and portable when going out.
Internal & External Heat Dissipation Technology to Ensure Safety & Stability. By using the internal & external heat dissipation technology (cold-sensing twill technology + composite thermal insulation material), the charging is stable, and it can dissipate heat independently, realizing quick charging but at a low temperature, so as to ensure the safety during use.
Environmentally Friendly Materials Contribute to Sustainable Development. The main materials used for its shell are PC+VO, environmentally friendly, with good chemical resistance and fire-resistant, which are non-toxic, odorless, recyclable, meeting the environmental protection requirements.
Minimalist Appearance with A Sense of Technology. Its appearance adopts the Braun's design concept, which perfectly combines simplified geometric elements and functions - matte and bright surfaces, point-hole design on the matte surface, equipped with the strip-shaped indicator light with a sense of technology on the bright surface, minimalist but not simple, which conforms to the design requirements of modern aesthetics.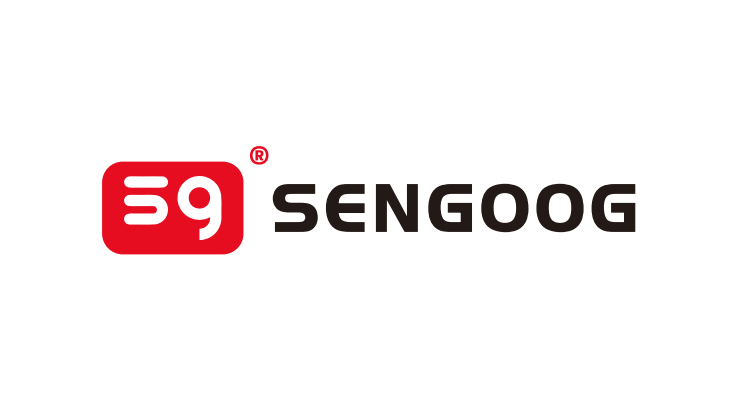 Agency:Guangdong sengoog Technology Co., Ltd.
Guangdong sengoog Technology Co., Ltd. is a technology-based enterprise focusing on the R&D and production of high-end power supplies, a power supply solution provider, and its products cover household power supplies, industrial power supplies, and new energy vehicle power supplies. It aims to use simple design and internal performance, and is committed to manufacturing high-temperature power products with technology and strength.