SILVER Prize
of Home Residential
PROJECT INSTRUCTION
DESCRIPTION
Integration of Different Materials
Dark gray marbles are used in the living room, the kitchen and the bathroom. Other areas are laid with floorboards. Walls and lintels are decorated with black walnut. The combination of stone materials and wood grain not only makes the visual hierarchy richer butt also brings different decoration effects and feelings.
The gray finished boards have rich textures, which will not make the room depressing when they are used in large areas. The black metal beads make lines clearer.
The staircases are laid with the log. People feel more natural when they step on the staircases barefoot. The handrails are made of transparent glass and ferrous metals, which makes the staircase environment more transparent. The glass and the metal texture reflect the light, presenting different light & shadow effects. The wall background of the secondary bedroom is decorated with wood veneers and dark gray wall coverings. The backrest of the bed uses a kind of rough knit fabric. The touch of the wood grain and the fabric makes the room warmer. Fantastic Light Show
The orange light of the wooden staircase glows out from the steps, which is warm with a rich visual hierarchy. Luminous panels are used on the top of the stairwell to simulate the effect of the patio, making the space more open, comfortable and not depressing.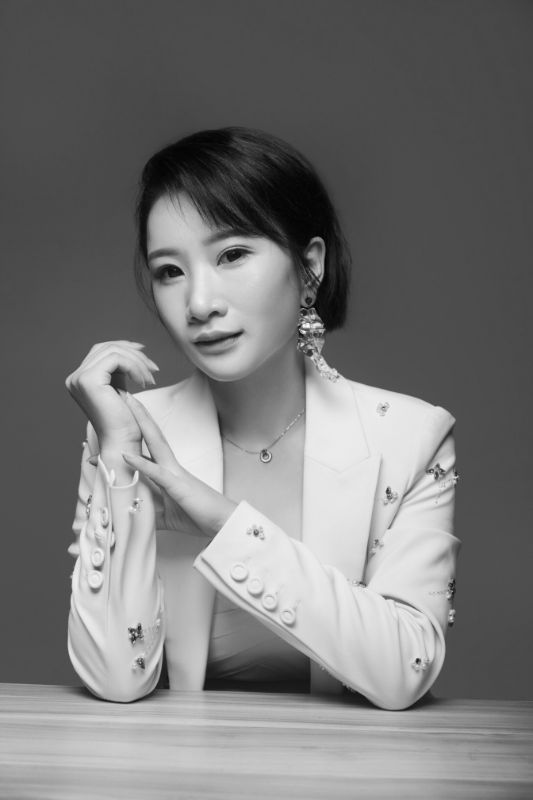 Chen Yanmang
Chen Yanmang, a Han Chinese woman born in Wenzhou, Zhejiang province, has a junior college degree. She is a senior interior architect, a certified interior designer and a first-class artist. Since graduating from China Academy of Art as an interior design major in 2003, she has been dedicated to building decoration and design and now is the design director in Wenzhou Huapai Decoration Co., Ltd. as well as the principal at Huapai·International Spatial Design Yanmang's Studio. She has been ranked as a national senior designer and an expert in construction industry in Wenzhou. She has also won the Best Building Decoration Design Award in Zhejiang for four consecutive years since 2011 and the same award in Wenzhou in 2009, 2011, 2012, 2013 and 2014. Other awards include Asia Pacific Design Award (APDA), China Interior Design Jintang Award, Kapok Design Award - the Most Refined and Luxurious Space, the Golden Award at China International Environmental Design Expo, Guangzhou Design Week - Eastern Woman She Design Award, Golden Idea Award - International Creative Design Award, etc. Chen Yanmang has published multiple articles in journals of this industry and her works on mainstream newspapers, magazines and media. Sina House furnishing, NetEase and Tencent have interviewed her several times. Chen Yanmang believes that design creates value and makes life different.