INNOVATION Prize
of Hotel Club Space
PROJECT INSTRUCTION
INFORMATIONS
With the rapid development of economy and the improvement of material living standard, people have higher and higher sense of experience in travel and accommodation. This case was formerly known as Jinjiang Inn. Six years later, consumers also have new needs for hotel products, hotel also urgently need to be updated in terms of hardware and software. This case as a upgrade hotel project, takes social and tone as the theme to create a small and beautiful boutique hotel space.
PROJECT PRESENTATION
DESCRIPTION
The entrance hall breaks the traditional hotel layout, in the compact space, the design integrates the front desk and the bar, the lobby, lobby bar, full-day restaurant and executive lounge are superimposed and combined.It can not only satisfy the customers' various experience functions, improve the use efficiency of supporting space, but also greatly reduce the operating cost, and create a hotel space with social attributes, appearance level and comfort.
Because it was a budget hotel, the room structure is small, so we design the function of the layer of public area more abundant, the guest room leaves the customer to have a rest, let the customer's other behavioral activities all be realized in the first floor public area.Here the customer can have afternoon tea, drinking, listening to the song, reading, meeting, socializing, even if traveling in the strange city, can realize the leisure friendship in the hotel.
We can arrive at each floor of the hotel by reaching the express lift, the linear diffuse light source and the specular reflection of grey mirror are fully used in the passage, so that let originally narrow corridor space feeling to get outspread and expand.
Because it was a budget hotel, the room area is relatively small, the key point is how to promote the economy hotel to the standard of boutique hotel, maximize the release of space. Above all we undertook dry wet partition to toilet , separate the wash table and the toilet shower room, use glass partition this kind of transparent form divides toilet and guest room space, so that make the space inside guest room gets sufficient outspread on the line of sight.A large number of metal parts and rich colors are used in space, thus achieving a small but beautiful quality.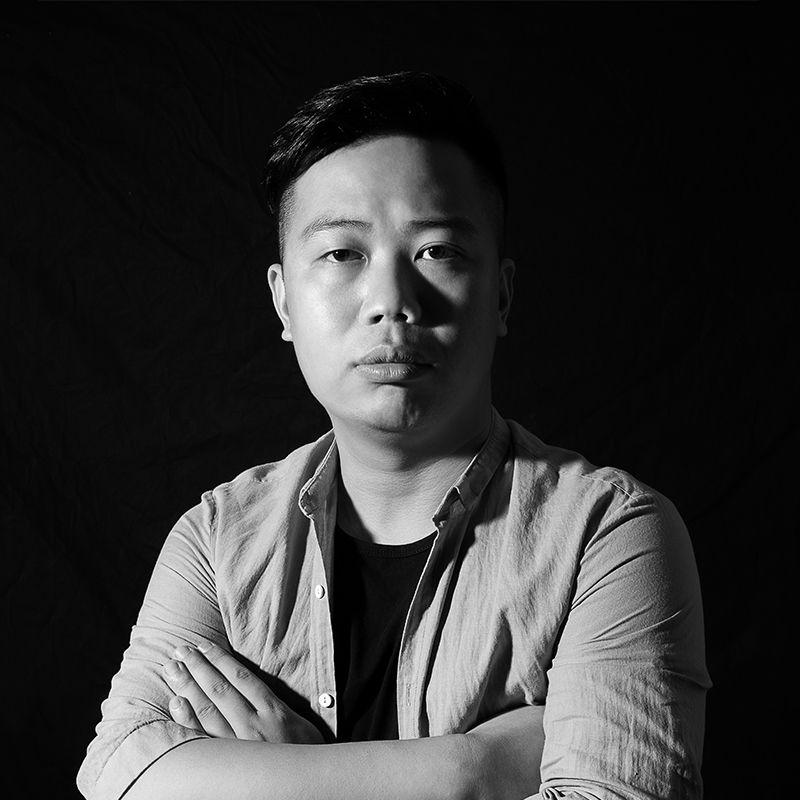 Designer: Chen Aolei
Graduate School: Interior Design,Hunan Agricultural University
Design concept: Design is the perfect combination of nature, art and humanity.
Award-winning awards: 2019 New Top 100 Designers of the Year-CIDF; Sino-Japan International Design 2019- Hotel Category
Work experience: 2012-2014 - Shenzhuang General Construction Group Co., Ltd.
Participate in major projects: Wanda Reign Wuhan; Wanda Vista Kunming; Wanda Realm Maanshan; Wanda Vista Nanchang; Since 2014 Establish Chen Aolei interior design consulting (Hubei) Co., Ltd.
Main projects: Australian Fat Bull Music Theme Buffet; Confinement Club of Crowne Plaza Hotel; Yujiangnan hot spring resort villa marketing Exhibition Center & villa prototype room; Tianxi Yushu villa marketing exhibition center; Mingfengshan Olympic Alpine Automobile Cross Country Hostel Club; Caz Tianxi Activity Center; Jintou Xincheng Yipin Marketing Center ; Jintou Olympic manor Marketing Center ; Meiji meiju Hotei/social hotel ; Jincheng Hotel