PROJECT
DESCRIPTION
Location: Zhongnan Jinshi Square, West Coast New District, Qingdao
Project area: about 600 square meters
This design gives the south-facing room with the best sunlight to the classroom, so that students can enjoy the sun to the greatest extent. Place the water bar, toilet, and changing room in the middle area to minimize the movement of everyone. On the other hand, the second floor is set up above the dressing room where the floor height needs to be very high, as a working area for employees, to maximize the use of space.
The design cleverly uses the brand's visual colors and design element symbols in the space, so that the space and the brand are organically integrated and interpreted into a unique, innovative and clearly identified whole.
Taking advantage of the naked roof in the design, the slightly disordered pipes on the top surface form a strong contrast with the clean walls and shapes, which highlights the overall structure.
Extending the wall to the height of the original ceiling enhances the depth of the entire external wall and also allows a clear boundary between the internal space and the external space.
In the use of interior decoration language, the curve is used as the main design element, which is integrated into the entire space. The curve can represent feminine femininity and sexy. The suspended ceiling is integrated into the curve element to form a "streamer" structure, which runs through the entire public space. Among them, the originally seemingly unconnected spaces are cleverly and closely integrated together, making each space independent and interconnected.
All the physical structures of the design use building blocks to set a sense of hierarchy, making the entire space clean but not monotonous, keeping it simple and comfortable.
In the use of color, clean white and beige are widely used throughout the design, with a little blue, yellow, and pink embellishment. White beige is the main color to make the space more tidy and at the same time make the user more focused. The small amount of embellishment colors echoes the colors of the soft decorations so that the color of the space does not appear monotonous, and the interconnection of the colors makes the space more unified and complete. The temperature of different colors also creates different sensory experiences for users.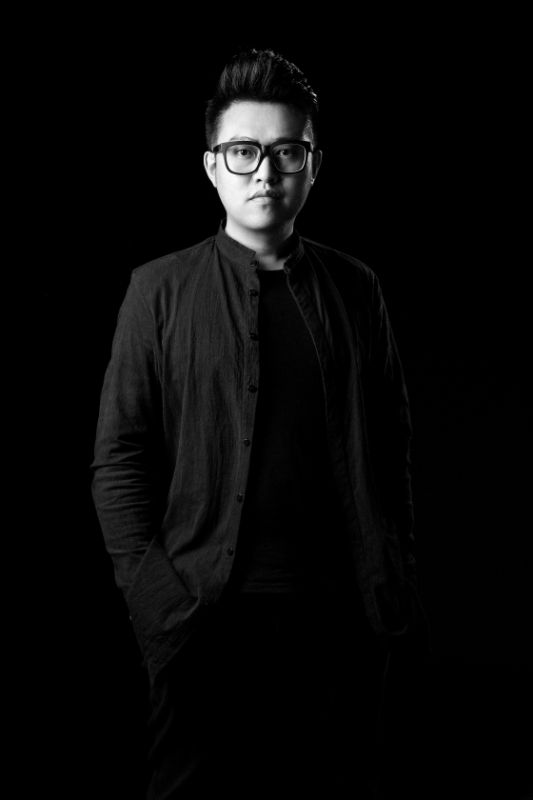 Designer: Jia Hongchun
Creative Director of Qingdao Shangtu Space Design Co., Ltd.;
Director of Environmental Art Branch of China Building Decoration Association;
Secretary-General of Qingdao Design Center, Environmental Arts Branch of China Building Decoration Association;
Member of the Interior Design Branch of the Architectural Society of China;
Registered Senior Interior Architect Registered Furnishing Art Designer;
Executive Director of CDIU Design Industry Alliance;
Enterprise Lecturer, Qingdao Binhai College;
Member of the French INNODESIGN PRIZE Creative Design Professional Committee