INNOVATION Prize
of Hotel Club Space
SANYA KAIYUAN GRAND HOTEL
DESIGN
SPECIFICATION
Traditional hotel in the design of more full approach to create a space atmosphere, to convey a specific visual experience to the guests and this is full of childish hotel high-end consumers, the traditional design approach does not meet or stimulate their visual feelings and spiritual needs of the hotel. Therefore, we subvert the traditional rules and regulations in the design of this project, and inject the international concept into the southeast Asian style, so as to strike a diversified visual spark between the "high mountains and flowing water", the Tibetan art works with rich tension and the interior space to impact People's Daily visual fixed thinking. The pursuit of simple humanity, integration of the beauty of China and the west, and the ancient mysterious Tibetan culture collision a dazzling spark.
PROJECT
INFORMATION
Hotel located in sanya bay new town fengxiang road (middle), 700 meters from sanya bay coconut dream corridor, to sanya phoenix international airport is only 8 minutes by car, 12 minutes' drive from the railway station, sanya hotel total construction area of about 56000 ㎡, 388 suites have all kinds of luxurious rooms, the hotel has beautiful scenery, comfortable and elegant, well-equipped, part of the room can see the beautiful sea view. The hotel provides authentic sichuan cuisine, hangzhou cuisine, cantonese cuisine and local cuisine with unique hainan characteristics. There are 17 dining boxes with more than 1200 seats, including Mediterranean cafe and sijixuan Chinese restaurant. Guofeng hall box group, decorated luxury, charm collection, is the top choice of high-end banquets. The banquet center of the hotel has perfect meeting facilities, 11 banquet halls of different sizes ranging from 90㎡ to 800㎡, among which the largest column-free banquet hall is 7 meters high, which can meet the needs of all kinds of banquets and conferences, and will bring you extraordinary enjoyment of meeting, business or vacation. Fitness center, swimming pool, table tennis room, billiard room and other recreational facilities are all available in the hotel, beautiful garden environment, perfect recreational facilities, all show the new century hotel zhuoer extraordinary noble style.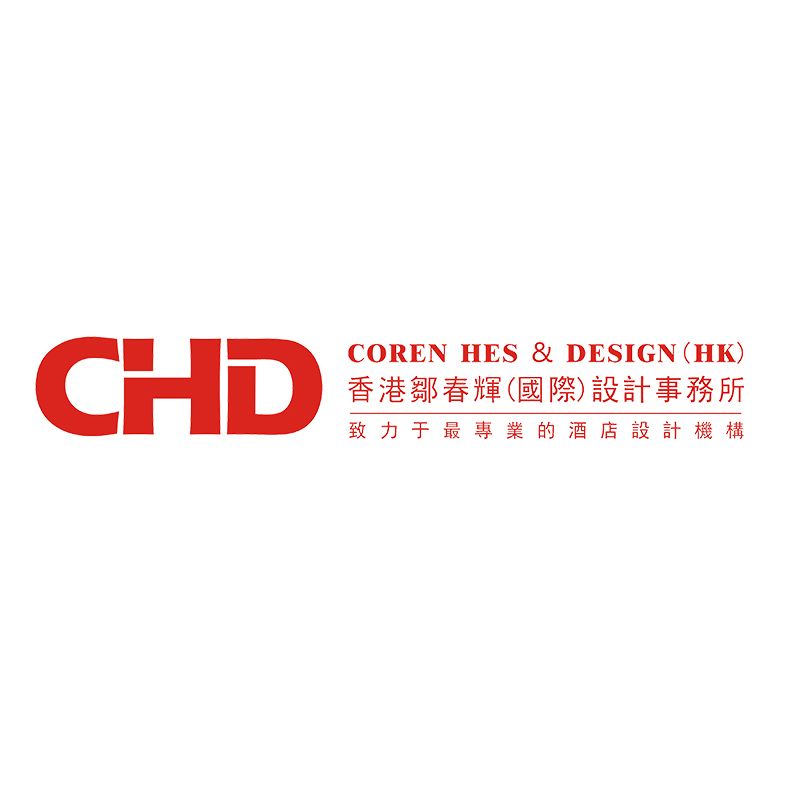 CHD Hong Kong Coren Hes International Design Firm
CHD Hong Kong Coren Hes (International) Design Firm is a professional hotel design agency that participates a huge number of famous hotel design projects, including BANYAN TREE, JW MARRIOTT, TANGLA, RAFFLES, SOFITEL, SHERATON, BARCELO, INTERCONTINENTAL, CROWNE PLAZA, HOLIDAY INN and other international hotel brands. In the past ten years, CHD has participated in the planning and design of many large projects gaining a rich design experience.
In few years, the company has set up branches in Hong Kong, Shenzhen, Hainan, Hunan, Jiangsu and other different places including the research center in Italy. CHD is a company expert in the global high-end hotel space design, soft decoration ( art, furnishings), hotel investment and hotel management, that after ten years of development is now fully recognized in both the Chinese and the international market.
A developing, expanding and excellent design team, together with the passion of the beauty and the aesthetics bring great result and astonishing new project's idea. In order to create the most perfect, the most harmonious, the most natural and comfortable hotel, CHD follows is motto "Integration of the natural elements into the design plan and fusion of ancient and modern features".
This is a glorious era for our CHD team, full of dreams and passion.
Under the leadership of Mr. Coren Hes (Zou Chun Hui), CHD team will continue to dream, adhering to the spirit of "innovation, challenge, dedication and focus", and bringing the most perfect and ideal works to China's design industry.
CHD will continue to improve, creating a global excellent design brand.
That's the future of CHD.