INNOVATION Prize
of Mansion Villa
PROJECT
INFORMATION
Project Name: Bologna
Project address: Country Garden villa community, Haicheng, Liaoning
Project type: private house
Population: 4
Project area: 350 square meters
Chief designer: Zhao Lei
Material description: marble, black steel, leather, glass, etc
Completion time: August 2018
PROJECT
DESCRIPTION
Passion describes hot colors,
The speed outlines the flowing lines.
Romance is the accumulation of thousands of years, Classics are the inheritance of skills.
The city is new and the taste is extraordinary, Make a new legend.
Bologna
——A city in northern Italy. It's the capital of Emilia Romagna. It is also the birthplace of Ducati brand.
Bologna's castle is vast, extraordinary, passionate but restrained. Singing a wonderful melody, the ancient noble style, let the classic remember.
The owner of the project is a fashionable urban upstart and a fan of Ducati. He has a unique taste of life. He is independent.
On the basis of satisfying the basic living function, the designer hopes to create a post-modern home style with international simplicity for the owner. Introverted, luxurious and more sculptural. Make your home special.
Therefore, in the process of design, simple and simple colors, transparent and atmospheric space, and the mix and match of multiple materials make the home more unique.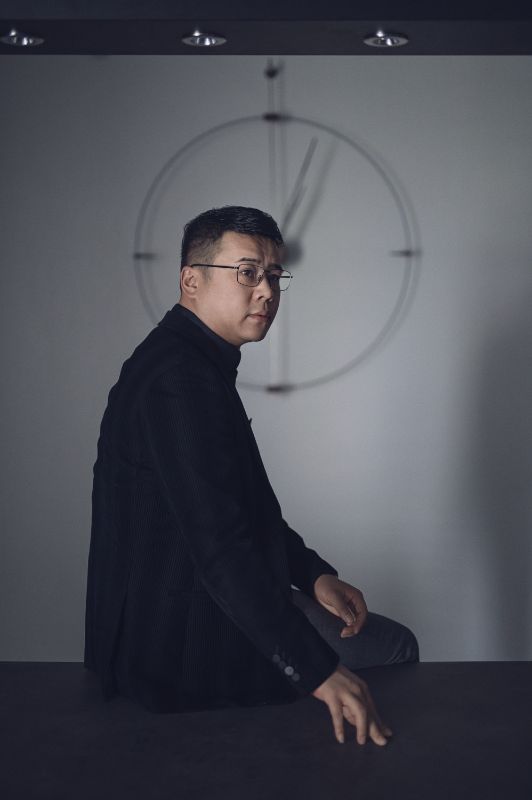 Zhao Lei
Founder of Shanshi space brand Senior Interior Designer registered in China IFI international certified interior architect Professional senior member of China Interior Decoration Association Vice president of Liaoning Decoration Association Director of Macao International Design Federation Honorary Dean of Xiongshi School of art and design M + talk star lecturer

Personal honor
Silver medal of China Interior Design Biennial
Joint member of China Decoration Association and Lighting Association
The most influential designer in commercial space
Liaoning design industry development Contribution Award
Liaoning interior design award of the year
4040 Liaoning outstanding design Youth Award
International Space Design Award: AIT Award for best office space design
Macao International Design Federation won the "Golden Lotus Cup" Leader Award
The fifth Shenyang International Art and Design Award - influential designer of the year
Zhao Lei won the design award of quality, peace and green living space
Liaoning Design Industry Development Award
Young and middle-aged influential designer of China Design Brand Conference
2019m + "top 100 annual influence" honorary title
Works case
Excellent works are always the best business card of designers.
Zhao Lei has accumulated many successful works in 17 years——
It has successively created high-quality private residential space for many customers. He family, Guo Shiqiang, a well-known coach of liaolan, Zhao Jiwei, an athlete of liaolan, and Zhao Lei's private house customers are the key to the live broadcast.
Since his career, Zhao Lei has also been responsible for the design and participation of many domestic well-known large-scale tooling projects——
From government agency type projects, such as 3000 ㎡ battle command center and report hall of a military staff brigade in Shenyang, 1000 ㎡ radar eight brigade command center of Shenyang Yuhong airport
Shenyang Machinery Research Institute 10000 ㎡; to the East three provinces airport project team; and all kinds of commercial space, Xinjiang Karamay Hotel, Tianjin Yacht Club, three ear rabbit clothing in Liaoning Province 36 stores, Haicheng Gengzhuang hot spring project and other large-scale tooling projects.
Let Zhao Lei accumulate rich experience in design and engineering to better serve customers' design needs.