Best of
Entertainment Space
PROJECT
DESCRIPTION
Project name: ASSAD bar
Location: Jinzhou city
Design organization: SPACE³INTERIOR DESIGN Main case design: Lin Xu Soft outfit design: Linyao Feng
Photographer: Yonggang Zhong
Project area: 1300 square meters
Main materials: stainless steel wavy board, colorful galvanized board, digital lamp, color film glass, GRC, open lacquer wood veneer
Completion date: January 2019
Haydn said, "let the laws of free art and free music break through the barriers of technology and free the mind and heart." The creation of situational scenes through time and space breaks the conventional conventions of the real world and easily leads people into the free state of "weightlessness of thinking".
The attraction of a nightclub is decided the moment you enter. The moment the elevator door is opened, trance enters another time and space, a cool and interesting blue planet.
Guided by the linear light, curiosity is driven into the mysterious time tunnel, and the expectation of the unknown is easy to get out of the present.
Light is another life in space. The high reflectivity of stainless steel board and stainless steel wave ceiling, enhanced the visual presentation of lighting effect, join of dazzle coloured stainless steel board, colour film glass to build better recreational space simple sense.
How to enlarge the entertainment core again? The creation of scenes and the introduction of stories. Flowery dance is the natural attribute of the butterfly, the linear dazzle color glass breaks, recombines, finally presents the butterfly shape to the light.
With deafening music, iron man steers through the din of the night through time, slowly turning gears to push open the massive space doors and enter a psychedelic journey of light and shadow. Visual dislocation precipitates subconscious power and artistic influence, creating a unique experience that blurs the boundary between people and artistic works.
The wave board stainless steel modelling of smallpox top and giant projection screen come to emphasize the contrast of geometrical type and conflict, the colour that restraines and abstract idea, make whole space more tension creatively, present a kind of complement each other extremely beautiful picture.
The mirroring of human and infield space, infield space and form once again redefines the trend of entertainment space.
We have been pursuing, creating the outline of the future space in people's sensory world, hoping to wake up people in the real world and see the world from another perspective.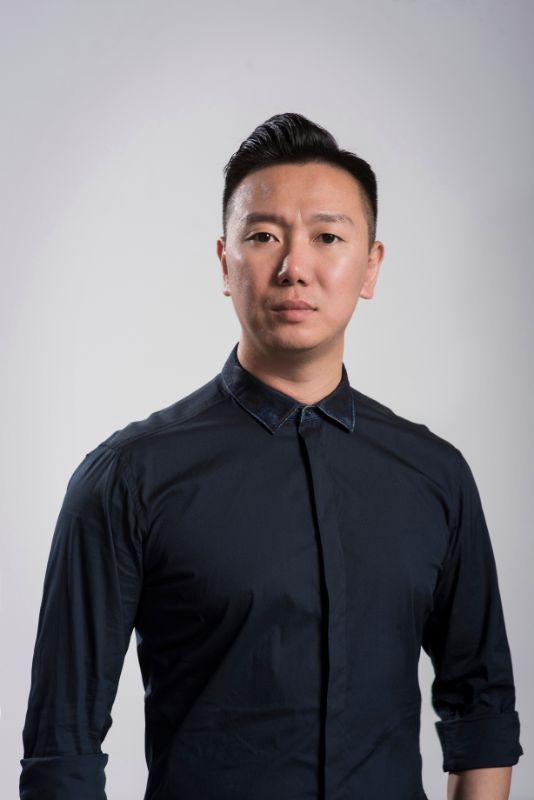 Designer: Xu Lin
LuXun Academy of Fine Arts professional teacher
SPACE3 Interior Design founder and design director
Engaged in entertainment space design for 18 years
Social prestige
Member of the Chinese Culture and Entertainment Committee 《INTERIOR DESIGN》Chairman of Designer club (Shenyang)
APID Middle East Professional Interior Design Association
Get reward
IF DESIGN Award
A Design Award
Andrew Martin Award
"GPDP AWARD"Award
USA-CHINA International Design Award
SINO-ARAB INTERNATIONAL DESIGN EXCHANGE MEETING -International Design Award
International Space Design Award Idea-Tops
IDPA Sino-Japan International Design Pioneer Award
IDS International Design Pioneers list gold medal
DRAGON DESING FOUNDATION AWARD -Top Ten Outstanding Youths in China's Decorative Design Industry
《INTERIOR DESIGN》 China Interior Design cover of the year
CHINA OVERALL CASE DESIGN AWARD
ID+G Entertainment Space Design Gold Award
ART DISPLAY China Crystal Kylin Awards