PROJECT
DESCRIPTION
Project profile:The project sits in the core area of the Luhu Ecological City and has a view of nearly 270 degrees. Open the window and overlook the entire Lu Lake and the skyline.
We not only retain this unique scene, but also optimize the complex household type, introduce "nature" into the room, use log, micro-cement and other materials to strengthen the design core, and describe a home with temperature and precipitation in a pure expression.
From the dimension of the five senses to consider the relationship and design of space, comprehensive planning of the functionality and design of private space, give users the exclusive experience.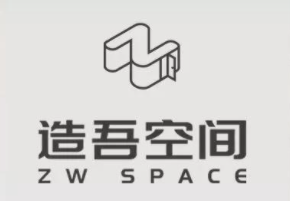 ZW SPACE is committed to providing whole-house home solutions for life lovers who emphasize spatial quality and aesthetic experience.ZW SPACE creates a commercial space with strong characteristics for the company and empowers the space. It also provides systematic strategic services for the planning, design and construction, marketing and promotion of the company's future scenarios.
ZW SPACE adheres to the concept of [Let design come from lifestyle], adheres to original customized design, German engineering standards, product supporting and service-oriented, to build comfortable and healthy residential space for users, and restore the soft imagination of home.Our design works are distributed in high-end real estate and villa-level mansions such as Yintai Huayue Residence, China Overseas City Nanhua Mansion, Luhu Kirin Club, Greenland Jintian Mansion and so on.
We open up and integrate the resources of the upstream and downstream industrial chain of the home furnishing industry, and provide full-case landing services for home furnishings and commercial spaces in terms of design, basic decoration, main decorative materials, integrated home systems, soft furnishings, and home appliances.And from energy to environmental protection, from aesthetics to intelligence, ZW SPACE has conducted in-depth cooperation with Xingtian Wood, Enno Technology, Chengdu Fanglian, Fangdel Technology, and Darsom Technology to carefully research and develop the intelligent direction of the home furnishing industry.